Welcome to ACU's Canon Law Centre. Join us as we support a new generation of scholars, clergy and lay people to face the complexity of today's challenges, equipped with unique and deeply-grounded insights from the rich tradition of the juridical system of the Catholic Church.
What is Canon Law?
The Roman Catholic Church is an intentionally ordered and systematised global community which facilitates religious worship, belief, teaching and action. The juridical structures, rules, formalised teachings and procedures which govern this community are collectively referred to as "Canon Law".
Our Mission
The Canon Law Centre (CLC) seeks to promote and develop Canon Law, in its theoretical and practical aspects, in Australia and overseas.
What we do
The CLC consultants and experts are committed to:
developing quality academic training in Canon Law studies,
supporting events which facilitate the CLC's mission,
promoting ties with Canon Law institutes around the world, particularly through joint research endeavours,
creating accessible English-language resources on Canon Law, and
providing expert canonical counsel to bishops, religious superiors, religious institutes, lay people, members of the Catholic Church and any other person requesting advice on canonical matters.
Our People
The CLC is led by a Director who is supported by a Board of Advisors, whose role pertains to governance of the Centre. The CLC's international Board of Consultants contribute to the Centre's activities and provide expert advice on canonical matters and related fields.
Professor Michele Riondino, Director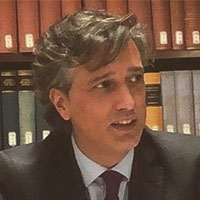 Michele Riondino commenced as Professor of Canon Law and International Children's Rights at ACU's Thomas More Law School in 2019 where, later that year, he was appointed as inaugural Director of the Canon Law Centre. Michele brings a wealth of knowledge from his work in Italy, Spain and England to the Australasian context where he hopes, through the Centre, to promote both the study of Canon Law and its application for the benefit of individuals, institutions and communities across the region.
After obtaining his Law Degree, BPhil, BTheol, MTheol and PhD, Michele worked as a full professor of Canon Law at the Pontifical Lateran University (Rome, Italy). During his tenure, he was also an adjunct professor at LUMSA University School of Law (Rome, Italy), a visiting professor at UCAM School of Law (Murcia, Spain), and a visiting scholar at Heythrop College, University of London. Michele is currently a visiting professor at John Paul II Institute in Madrid. More than fifty juridical articles, book chapters and books written by Prof Riondino have been published, including works in Italian, English, Spanish and Portuguese. He has enjoyed the privilege of serving the Catholic Church and the field of law through various consultancies and assignments, which have included Scientific Committees for journals such as Vergentis and Monitor Ecclesiasticus.
Board of Advisors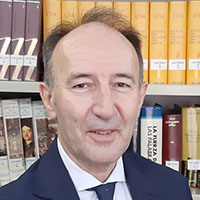 Rev Professor Manuel J. Arroba Conde, cmf
Dean, John Paul II Theological Institute for the Sciences of Marriage and the Family in Madrid (Spain); Judge at the Tribunal of the Rota of the Nunciature of Spain
---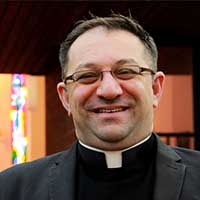 Rev Anthony Casamento, csma
Vice President, Australian Catholic University
---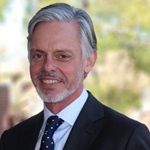 Dr Michael Casey
Director, PM Glynn Institute, Australian Catholic University
---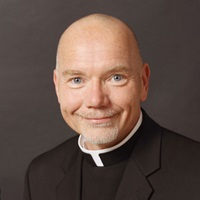 Rev Msgr Ronny E. Jenkins
Dean, School of Canon Law, The Catholic University of America (USA)
---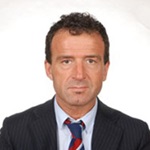 Professor Manlio Miele
Head, Department of Private Law and Critique of Law, University of Padua (Italy)
---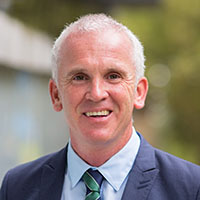 Professor Dermot Nestor
Executive Dean, Faculty of Theology and Philosophy, Australian Catholic University
---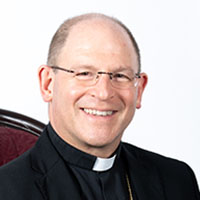 Most Rev Anthony Randazzo
Bishop of the Diocese of Broken Bay, Australia
---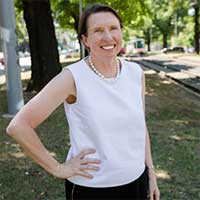 Professor Rocque Reynolds
Dean, Thomas More Law School, Australian Catholic University
---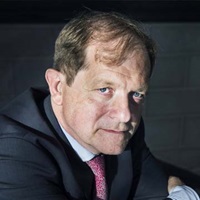 Professor Rik Torfs
Dean, Faculty of Canon Law, KU Leuven (Belgium)
---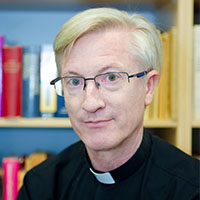 Rev Dr Julian B. Wellspring
Judicial Vicar for the Interdiocesan Tribunal of NSW and ACT; Adjunct Professor of Canon Law at The University of Notre Dame Australia
---
Contact Us
Michele Riondino, Director
Michele.Riondino@acu.edu.au
Jessica Slater, Administrative Officer
Jessica.Slater@acu.edu.au
Thomas More Law School
Australian Catholic University
Level 15, Tenison Woods House
8-20 Napier St
North Sydney NSW 2060
+61 2 9739 2983