Welcome to ACU's Canon Law Centre. Join us as we support a new generation of scholars, clergy and lay people to face the complexity of today's challenges, equipped with unique and deeply-grounded insights from the rich tradition of the juridical system of the Catholic Church.
What is Canon Law?
The Roman Catholic Church is an intentionally ordered and systematised global community which facilitates religious worship, belief, teaching and action. The juridical structures, rules, formalised teachings and procedures which govern this community are collectively referred to as "Canon Law".
Our Mission
The Canon Law Centre (CLC) seeks to promote and develop Canon Law, in its theoretical and practical aspects, in Australia and overseas.
What we do
The CLC consultants and experts are committed to:
developing quality academic training in Canon Law studies,
supporting events —such as roundtables and symposia—which facilitate the CLC's mission,
promoting ties with Canon Law institutes and faculties around the world, particularly through joint research endeavours,
creating accessible English-language resources on Canon Law, and
providing expert canonical counsel to bishops, religious superiors, religious institutes, lay people, members of the Catholic Church and any other person requesting advice on canonical matters.
Our People
The CLC is led by a Director who is supported by a Board of Advisors, whose role pertains to governance of the Centre. The CLC's international Board of Consultants contribute to the Centre's activities and provide expert advice on canonical matters and related fields.
Professor Michele Riondino, Director
Michele Riondino (Italy, 1978) commenced as foundation Professor of Canon Law and International Children's Rights as well as inaugural Director of the Canon Law Centre at ACU's Thomas More Law School in 2019. Michele also lectures in Canon Law at ACU's School of Theology. He brings a wealth of knowledge from his work in Italy, Spain and England to the Australasian context where he hopes, through the Centre, to promote both the study of Canon Law and its application for the benefit of individuals, institutions and communities across the region. He is also a visiting professor at John Paul II Institute in Madrid. After obtaining his Law Degree, BPhil, BTheol and MTheol, Michele earned his PhD at the Pontifical Lateran University in Rome where, in 2010, he began teaching Children's Rights and Canon Law. In 2013 he became full professor at this university, and was appointed as an adjunct professor of Canon Law at LUMSA University School of Law. He was also a visiting scholar at Heythrop College, University of London and a guest professor at the UCAM School of Law in Murcia, Spain. Michele is a member of the scientific committee of Vergentis, the juridical review of the Catholic University of Murcia (UCAM), and Monitor Ecclesiasticus. He authored the books Famiglia e Minori. Temi giuridici e canonici (2011) and Giustizia riparativa e mediazione nel diritto penale canonico (2011; 2nd edition 2012), and co-authored Introduzione al diritto canonico (2015; 2nd edition 2017; 3rd edition, 2019) with Manuel J. Arroba Conde. An English translation of the latter book was published in 2019, and a Spanish translation in 2020. More than fifty juridical articles, book chapters and papers written by Michele have been published in Italian, English, Spanish, and Portuguese. He has also provided keynote addresses at numerous international conferences in Europe, North America, South America, Africa, Asia and Oceania. Among his numerous consultancies, Michele was appointed as a lawyer "ad casum" for the Congregation for the Doctrine of the Faith in 2012.
Board of Advisors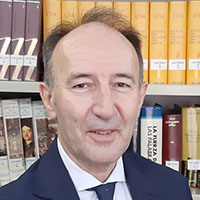 Rev Professor Manuel J. Arroba Conde, cmf
Manuel Arroba Conde is a Claretian priest and has been Dean of the Madrid section of John Paul II Theological Institute for the Sciences of Marriage and the Family (Spain) since October 2019. Prior to this appointment he worked at the Pontifical Lateran University (Rome, Italy) for thirty years, where his roles included Professor of Procedural Law at the School of Canon Law, Dean of the Faculty of Canon Law, and Executive Dean of the Institutum Utriusque Iuris. He earned his PhD in Utroque Iure at the same university. Manuel's first professorship was at the Faculty of Cartuja (Granada, Spain), where he obtained his license in Dogmatic Theology. He currently serves as: a judge at the Tribunal of the Rota of the Nunciature of Spain; referendarius at the Supreme Tribunal of the Apostolic Signatura, and; consultant to the Secretariat of the Synod, the Congregation for the Doctrine of the Faith, and the Pontifical Council for Legislative Texts. Among the thirteen books that Arroba Conde has authored, the most prominent include: Diritto processuale canonico (7 ed. in Italian, one in Portuguese) and Introduzione al diritto canonico (3 ed. in Italian, one in English, on in Spanish). The majority of his published articles, book chapters and papers have focused on procedural law and matrimonial law.
---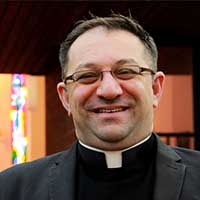 Rev Anthony Casamento, csma
Anthony Casamento, a priest of the Congregation of St Michael the Archangel (Michaelite Fathers), has been Vice President of Australian Catholic University (ACU) since August 2017. Prior to this he was Director, Identity and Mission at ACU from September 2011, after commencing at the University in August 2010 as Chaplain to the North Sydney campus. Fr Anthony's priestly formation was undertaken at the Seminary of the Good Shepherd (Sydney, Australia) and the Michaelite houses of formation in Sydney and in Rome (Italy). His initial theological studies were undertaken at the Catholic Institute of Sydney (CIS). He holds undergraduate and graduate degrees in psychology, history and theology, and has a particular academic interest in The Shoah (the Holocaust). Fr Anthony serves as the Regional Superior for the Michaelites in Australia and is a Chaplain to the NSW Police Force. He also holds a number of Board positions including on the Advisory Board of the Institute for Administrators in Catholic Higher Education (IACHE) at Boston College (USA), the Board of The Cardoner Project (a Jesuit Youth Ministry initiative in Sydney) and CRADIO (Catholic radio, Australia).
---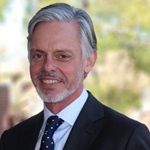 Dr Michael Casey
Michael Casey was appointed the inaugural Director of the PM Glynn Institute—the public policy think-tank of ACU—in April 2016. His role involves developing the scope of the Institute's public policy work and coordinating its research programs and projects, as well as providing strategic leadership and operational management for the Institute. He provides advice to the University and its stakeholders on public policy matters. His published writings have focused on democracy, culture and religion. Michael holds a PhD in sociology from La Trobe University, Melbourne, and degrees in law and arts from Monash University, Melbourne. He has undertaken a visiting fellowship and a visiting professorship at the Ethics and Public Policy Center, Washington DC and the School of Political Science at the Catholic University of Eichstätt-Ingolstadt in Germany, respectively. Michael also completed the Oxford Advanced Leadership and Management Program at Säid Business School at the University of Oxford. He first joined ACU in 2015 as the Office of Government, Policy and Strategy's Senior Advisor, before which he worked for many years for Cardinal George Pell AC, during Pell's tenure as Archbishop of Melbourne (1997-2001) and Archbishop of Sydney (2001-14). Michael has also served on the governing bodies of a number of Catholic higher education providers in Melbourne and Sydney.
---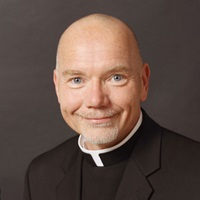 Rev Professor Ronny E. Jenkins
Ronny Jenkins, a priest of the Diocese of Austin, Texas, serves as Dean of the School of Canon Law at The Catholic University of America in Washington, D.C., where he holds the O'Brien-O'Connor Chair in Canon Law. Fr Ronny joined the faculty of the School of Canon Law in 2001. He specialises in ecclesiastical penal law, procedural law and jurisprudence. In 2005, he began to serve at the United States Conference of Catholic Bishops as Associate General Secretary. He was elected to a five-year term as General Secretary of the conference in November 2010. At the completion of his term, he returned to The Catholic University of America on a full-time basis. Fr Ronny has been a frequent speaker at conferences and workshops throughout the country. He has authored numerous articles in national and international journals and co-authored a major legal commentary on marriage nullity procedures, titled Dignitas Conubii: Norms and Commentary (Washington D.C., 2015, 3rd edn). He holds a B.A. in Psychology and a M.A. in Philosophy from the University of Dallas, a licentiate in Sacred Theology from the Pontifical Gregorian University in Rome and a doctorate in canon law from The Catholic University of America. He has served on the board of directors of Catholic Relief Services and the Catholic Legal Immigration Network, among others. HERE
---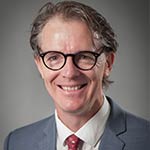 Professor Patrick Keyzer
Patrick Keyzer joined ACU in 2021 as the Dean of Thomas More Law School from La Trobe University (Melbourne), where he held roles including Head, La Trobe Law School and Professor of Law and Public Policy. Patrick has also held leadership roles in other universities as Director of the Centre for Law, Governance and Public Policy, Associate Dean and Deputy Dean at Bond University, and Director (Research) Faculty of Law at University of Technology Sydney. Patrick was an Executive Associate to then Chief Justice of Australia, Sir Gerard Brennan AC KBE from 1996-1998. Patrick was called to the Bar in New South Wales in 1998 and has been a practicing barrister on a part basis continuously since that time. Patrick holds degrees from University of Sydney including his PhD. His doctoral thesis, Open Constitutional Courts, was published in 2010. Patrick's research is well-regarded and is interdisciplinary in nature. Patrick has won various competitive grants including ARC projects. He was a recipient of several university awards and a finalist of the Australian Human Rights Award (Law category) 2010 in recognition of his pro bono representation of Indigenous people, prisoners and people with a disability. Patrick is the former President of the Australasian Law Teacher Association and currently serves at various foundations.
---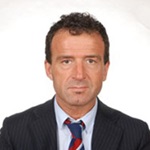 Professor Manlio Miele
Manlio Miele currently serves as the Head of the Department of Private Law and Critique of Law at the University of Padua, where he became Professor of Canon Law in 2010. Previously, he was Associate Professor at the same university, and was also teaching Canon Law at the University of Udine from 2001 until 2006. He is on the Scientific Committee for three Canon Law journals: Il Diritto Ecclesastico, Jus and Ephemerides Iuris Canonici. He has authored numerous articles and book chapters, as well as two monographs published by CEDAM (Padova). Among several studies that Manlio produced on Canon Law and its development, he was also the editor of the conference proceedings, Gli insegnamenti del diritto canonico e del diritto ecclesiastico dopo l'Unità d'Italia (Bologna, 2015). He has delivered lectures and conference addresses across several different Italian Universities
---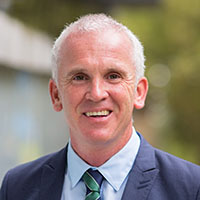 Professor Dermot Nestor
Dermot Nestor has been Executive Dean for the Faculty of Theology and Philosophy at Australian Catholic University, Australia's top-ranking university for the research field of religion and religious studies, since 2017. He also has responsibility for the University's Postgraduate Strategy and its Executive Education operations. Dermot joined the Faculty of Theology & Philosophy in July 2011 from the School of Religions & Theology at Trinity College Dublin (Ireland), where he completed his Bachelor of Arts and received his PhD. His dissertation, on the theme of Israelite ethnic identity, was conducted under the supervision of Prof A. D. H. Mayes and was supported through a prestigious Government of Ireland Postgraduate Fellowship. Dermot's research interests are in the areas of Israelite history and religion, and, specifically, material culture studies. Among his publications is the book Cognitive Perspectives on Israelite Identity (New York-London, 2010). In addition to teaching at Trinity College, Dermot has also taught at Katholikie Universiteit Leuven (Belgium) and St. Patrick's College (Dublin, Ireland). He has served as an elected member of the Royal Irish Academy's Classical and Near Eastern Studies Committee, as well as several other international scholarly communities.
---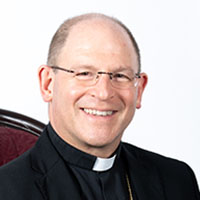 Most Rev Anthony Randazzo
Bishop Anthony Randazzo was appointed as the fourth Bishop of the Diocese of Broken Bay (Australia) in October 2019. He serves the Church in Australia through various roles, including as a member of the Bishop's Commission for the Plenary Council, the Bishop's Panel for Canon Law and the Board of Catholic Schools NSW. Prior to his current position, Bishop Anthony served as an Auxiliary Bishop of Sydney from 2016. During this tenure he was the Episcopal Vicar for Western Sydney, Episcopal Vicar for Formation, and served as Bishop for Canonical Affairs, Good Shepherd Seminary, Redemptoris Mater Seminary, Vocations Centre and the Directorate of the Permanent Diaconate. Bishop Anthony's early education was undertaken at Catholic schools on the Gold Coast, Australia. He was ordained in 1991 after his formation for priesthood at Pius XII Seminary (Brisbane) and was appointed curate at St Mary's Parish Ipswich and Master of Ceremonies at Brisbane Cathedral. In 1998, Bishop Anthony studied Canon Law at the Pontifical Gregorian University (Rome, Italy). Upon return, his appointments included roles at Regina Caeli Parish, the Regional Tribunal, and the Archdiocese of Brisbane. Bishop Anthony worked for the Congregation for the Doctrine of the Faith for five years, following which he again returned to Australia to serve as Rector of Holy Spirit Seminary until 2015.
---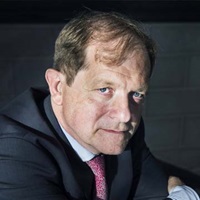 Professor Rik Torfs
Rik Torfs currently serves as the Dean of KU Leuven's Faculty of Canon Law. He is a well-known media figure, in part thanks to his many opinion pieces in the Flemish and international press, his appearance on TV and radio, and his brief political career. Formerly an elected member of the Belgian Parliament, as a Senator for the Christian Democrat Party (2010-2013), he resigned to take part in the elections for the office of Vice Chancellor at KU Leuven. He served KU Leuven as Vice Chancellor from 2013 to 2017. Rik has chaired the Faculty of Canon Law for several terms and has worked as a Visiting Professor at numerous universities, including the University of Paris (France), University of Strasbourg (France), Stellenbosch University (South Africa) and Radboud University Nijmegen (Netherlands). Rik began his career as Professor of Canon Law at KU Leuven after completing his PhD in Canon Law, prior to which had obtained a Masters of Canon Law in 1982, Masters of Notarial Studies in 1980 and Masters of Law in 1979—all at KU Leuven. Rik has authored hundreds of scholarly pieces and has published several books with a wide readership. He has also given presentations and organised international conferences in more than forty countries across the continents.
---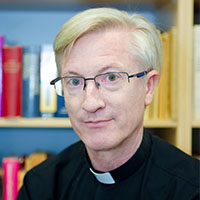 Rev Dr Julian B. Wellspring
Julian Wellspring is a priest of the Archdiocese of Canberra and Goulburn. He started Tribunal work in 1987 and was later sent to undertake license and doctoral studies in Canon Law at the Pontifical Gregorian University in Rome. He also holds qualifications in History, Philosophy and Tribunal practice. Since his return to Australia Fr Julian has served the Archdiocese as Director of the Tribunal, member of the Council of Priests, member of the College of Consultors, Chancellor, and Parish Priest of St. Thomas More's, Campbell, ACT. Within the Tribunal he has, at various times, been an Auditor, Defender of the Bond, Advocate and now Judge for the Interdiocesan Tribunal of Sydney. For the last twenty years he has also been a canonical consultant for a variety of dioceses, Church groups and Bishops in Australia. In 2017 Fr Julian was appointed Judicial Vicar for the Interdiocesan Tribunal of Sydney serving the dioceses of NSW and the ACT. He is also currently Director of the Tribunal office for the Archdiocese of Sydney, member of the Senate for the Catholic Institute of Sydney (CIS), and an adjunct professor of Canon Law at The University of Notre Dame Australia's School of Law, Sydney
---
Board of Consultants
Rev Prof John P Beal (USA), The Catholic University of America
Adjunct Prof Cristian Begus (Italy), Pontificia Università Lateranense
Rev Prof Javier Belda Iniesta (Spain), Universidad Catolica de Murcia–UCAM
Prof Andrea Bettetini (Italy), Università Cattolica del Sacro Cuore
Rev Prof Emeritus Alphonse Borras (Belgium), Université Catholique de Louvain
Rev Dr Tom Brancik (Australia), Diocese of Wagga Wagga
Rev Ken Cafe ofm (Australia), Canon Law Society of Australia and New Zealand
Professor Ernesto Caffo (Italy), University of Modena and Reggio Emilia
Adjunct Prof Francisco Campos Martínez (Spain), Universidad Pontificia de Salamanca
Adjunct Prof Lorenzo Cavalaglio (Italy), Pontificia Università Lateranense
Dr Edward Condon (USA), Catholic News Agency
Adjunct Prof Helen Costigane (UK), St Mary's University
Rev Adjunct Prof Angelo D'Auria ofmcap (Italy), Pontificia Università Lateranense
Rev Adjunct Prof Brendan Daly (New Zealand), Good Shepherd College
Sr Elizabeth Delaney (Australia), Archdiocese of Sydney
Prof Norman Doe (UK), Cardiff University
Rev Adjunct Prof John Doherty (Australia), Catholic Institute of Sydney
Rev Dr Anthony Ekpo (Nigeria), Secretariat of State, Holy See
Rev Michael Gallacher (Australia), Ecclesiastical Tribunal of Melbourne
Mr David Gibson (USA), Fordham University
Rev Adjunct Prof Bruno Gonçalves co (France), Institut Catholique de Paris
Prof Judith Hahn (Germany), University of Bonn
Prof Antonio Iaccarino (Italy), Pontificia Università Lateranense
Rev Assoc Prof John Paul Kimes (USA), Notre Dame University, Indiana
Rev Assoc Prof Michael Kirwan (Ireland), Trinity College Dublin
Rev Dr Robert Lezohupski ofmconv (Poland), Supreme Tribunal of the Apostolic Penitentiary
Prof Michael P. Moreland (USA), Villanova University
Rev Prof Michael Mullaney (Ireland), Pontifical University, St Patrick's College, Maynooth
Mr Patrick Mullins (Australia), Mullins Lawyers
Dr Melanie Nappa-Carroll (USA), Syracuse University
Prof Carmen Peña Garcia (Spain), Universidad Pontificia Comillas
Adjunct Prof Antonella Piccinin (Italy), Pontificia Università Gregoriana
Rev Prof Elie Raad (Lebanon), Université La Sagesse
Rev Prof John A. Renken (Canada), Saint Paul University
Rev Prof Valdinei Ribeiro cmf (Brazil), Instituto de Direito Canonico de Florianópolis
Rev Prof Etienne Richer (France), Institut Catholique de Toulouse
Prof Lourdes Ruano Espina (Spain), Universidad de Salamanca
Rev Prof Luigi Sabbarese cs (Italy), Pontificia Università Urbaniana
Prof Carlos Salinas (Chile), Pontificia Universidad Católica de Valparaíso
Adjunct Prof Anna Sammassimo (Italy), Università degli Studi di Padova
Prof Péter Szabó (Hungary), Pázmány Péter Catholic University
Rev Prof Isaias D. Tiongco op (Philippines), University of Santo Tomas
Adjunct Prof Terence Tobin QC (Australia), Australian Catholic University
Prof Marco Ventura (Italy), Università degli Studi di Siena
Rev Richard Waddell (Australia), Ecclesiastical Regional Tribunal for NSW and ACT
Prof Hildegard Warnink (Belgium), KU Leuven
Professor Myriam Wijlens (Germany), University of Erfurt
Prof Ilaria Zuanazzi (Italy), Università degli Studi di Torino
Contact Us
Professor Michele Riondino, Director
Michele.Riondino@acu.edu.au
Elise Bertino-Clarke, Administrative Officer
elise.bertino-clarke@acu.edu.au
Thomas More Law School
Australian Catholic University
Level 15, Tenison Woods House
8-20 Napier St
North Sydney NSW 2060
+61 2 9739 2983