Jo Griffin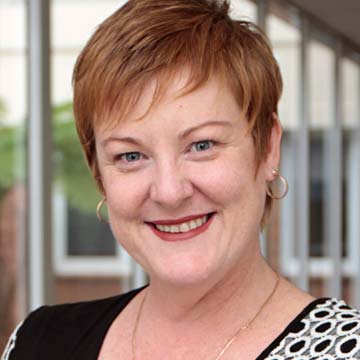 Jo Griffin is a registered nurse and bioethicist with 20 years of higher education teaching experience. She is currently a cultural change and leadership lead at Mater Hospital in Brisbane and a lecturer in postgraduate advanced nursing and culture and leadership for the School of Behavioural and Health Sciences at ACU.
In 2012, Jo was awarded an ACU Excellence in Teaching award for her work developing online learning pedagogy for health care ethics education. She is also an Honorary Academic Fellow with the Faculty of Health Sciences for her role in leadership, culture and ethics in postgraduate high performance sport education.
Jo is passionate about sports ethics scholarship and enjoys exploring key issues with expert sports scientists, coaches and athletes.
In 2010, she was awarded the prestigious Pellegrino Fellowship from Georgetown University in Washington DC, the first Australian and first registered nurse internationally to receive the award. Together with Professor John Ozolins from ACU's School of Philosophy, Jo co-edited and published Health Care Ethics: Theory to Practice with Cambridge University Press.
Jo is currently completing her Doctor of Education at ACU in interprofessional education.