Associate Professor Stuart Cormack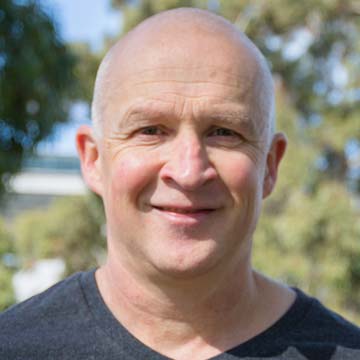 Stuart Cormack is an Associate Professor in the School of Behavioural and Health Sciences. Prior to this role, he spent 14 years working in the Australian Football League. This included eight years as the fitness coach at West Coast Eagles, highlighted by two Grand Final appearances and winning the 2006 AFL Premiership.
In addition, Dr Cormack spent four years as a strength and conditioning coach at the Australian Institute of Sport. He worked with a number of elite athletes in a variety of team and individual sports in preparation for the Sydney 2000 Olympic Games.
Dr Cormack received his PhD from Edith Cowan University and is actively involved in applied sports science research, including supervision of a number of postgraduate students. Dr Cormack is also a level three strength and conditioning coach and a life member of the Australian Strength and Conditioning Association.
He has published numerous papers in scientific journals and co-authored several book chapters, including Physiological Tests for Elite Athletes (2nd Edition), High Performance Training for Sports, and Strength and Conditioning – Biological Principles and Practical Applications.
Dr Cormack regularly presents at sports science and coaching conferences in addition to providing consultancy support to various organisations, and has ongoing roles with the International Cricket Council and Australian Institute of Sport Combat Sports Centre of Excellence. Dr Cormack has an interest in all areas of athletic preparation with a particular focus on monitoring training load and fatigue in elite athletes and its impact on performance.