Dr Ryan Timmins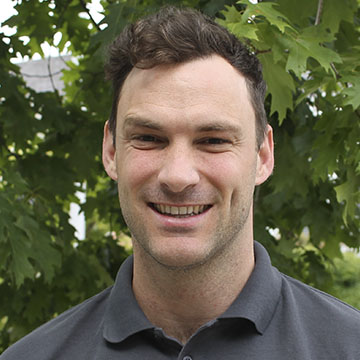 Dr Ryan Timmins is an ACU researcher in the field of hamstring injury. He completed his PhD in 2015 focusing on hamstring muscle architecture and its role in injury and response to training interventions.
Dr Timmins' research focus is on sports injury prevention and rehabilitation practices that are applicable to sporting environments and realistic with their applications. He has been an invited speaker at the ASPETAR Sports Medicine and Orthopaedic Hospital, Oslo Sports Trauma Research Centre and at the first Copenhagen Hamstring Injury Seminar. He was also awarded the illustrious Sports Medicine Australia ASICS Medal for the best of the best at their 2015 conference on the Gold Coast, as well as receiving the John Sutton Award for Best New Investigator at the same conference.
Dr Timmins has provided athlete injury consultancy to elite sporting teams for more than five years. This service has involved the assessment and reporting on various factors which may be associated with a range of injuries. It also provides input into program design and athlete management when addressing these with numerous industry stakeholders.
For the past eight years, Dr Timmins has worked within the A-League, having spent four years at Brisbane Roar and is currently in his fourth year with Melbourne Victory. During this time, his roles have included rehabilitation and injury prevention coordinator, physiotherapist assistant, strength and conditioning coach and working within the football operations.