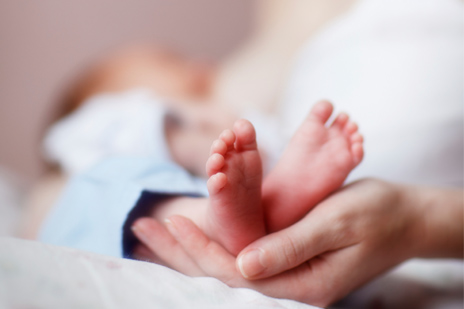 Would you like support from a Midwifery student? The Continuity of Care Experience (CCE) forms part of ACU midwifery student requirements for the Bachelor of Midwifery course. The intention of the CCE is to enable students to experience continuity with individual women through pregnancy, labour, birth and the postnatal period. CCE means the ongoing midwifery relationship between the student midwife and the woman from the initial contact in pregnancy through to the weeks immediately after the woman has given birth, across the interface between community and hospital settings. The student acts as support person for the woman and her partner or those close to her, the student may or may not be involved in the care of the woman under supervision from the woman's chosen care provider (midwife, obstetrician or GP). The woman must be no more than 35 weeks pregnant at the first meeting with the student.
The midwifery student may accompany the woman to antenatal appointments, classes or screening tests and may also be invited to attend the birth as a support person and may maintain contact for 4-6 weeks after the birth. The level of involvement is at the discretion of the woman and will depend on the availability of the woman and student, ideally with the student attending a minimum of 4 antenatal visits and 2 postnatal visits during the course of the partnership and providing support during the birth.
The woman will be asked to sign a consent form which is kept securely in the student's file on campus. The student documents the partnership like a case study, but the name of the woman, the care provider or place of birth will not be used in order to protect privacy.
The CCE program provides students with opportunities to experience a range of different models of care; they experience different perspectives and ways of thinking which is important in developing their own way of practice. Students learn from talking and listening to women, by observing the relationship between the woman and her care-provider and in developing a range of skills including developing professional relationships, time management, documentation, and clinical midwifery skills.