Aquero Lecture Series
The Aquero Lecture Series honours the Catholic intellectual tradition by inspiring progressive dialogue towards principled leadership in a global health paradigm that is constantly changing.
Addressing inequities in cancer care
Date: Tuesday 18 April 2023
Time: 12.30 – 1.30pm
Venue: Teams webinar
Welcome and panel facilitator: Associate Professor Cathy Dickson
Panel: Professor Jeff Dunn AO, President, Union for International Cancer Control, will be joined by cancer care experts,
Ms Holly Masters, Chief Executive Officer, McGrath Foundation,
Mr Todd Harper AM, Chief Executive Officer, Cancer Council Victoria, and
Associate Professor Nada Hamad, Senior Staff Specialist TCT, Clinical and Laboratory Haematologist, St Vincent's Health Network, Kinghorn Cancer Centre
Overview:
The Pontifical Academy of Sciences recently held a two-day conference on global inequalities in cancer research and prevention, calling together high-level oncologists to promote more equitable outcomes for people worldwide.
In the Australian context, cancer remains the largest disease burden and a leading cause of death. More than one million people in Australia today have been directly impacted by the disease. And yet despite our success at lifting overall survival rates, incidence and mortality is still influenced by where we live and what we earn, and our cultural and ethnic status affects our chances of preventing, detecting and effectively treating the disease.
Australia has among the highest survival rates in the world, but survival and survivorship outcomes are not enjoyed by all of us. The gap in cancer mortality rates between Aboriginal and Torres Strait Islander peoples and non-Aboriginal and Torres Strait Islander peoples is widening. And those living in financially disadvantaged areas and regional and rural communities are still disproportionately disadvantaged by the burden of death and disease that cancer imposes.
Gaps still exist for many marginalised groups, including those from non-English speaking backgrounds and older Australians, as well as those with mental illness, who so often face the additional challenges and distress of social isolation.
Join us to discuss critical access issues in cancer care and hear global national and local perspectives.
---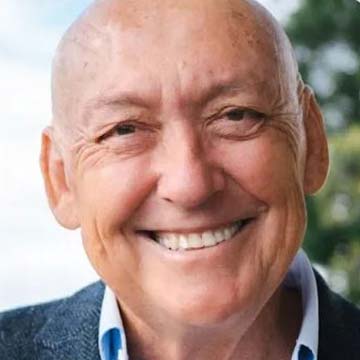 Professor Jeff Dunn AO
Jeff Dunn is the Chief of Mission and Head of Research at the Prostate Cancer Foundation of Australia. He is also the Professor (Social and Behavioural Science) and Chair (Cancer Survivorship) at the University of Southern Queensland, and a board member and the Chair of the Audit and Risk Committee for the West Moreton Hospital and Health Service. Jeff became President of the Union for International Cancer Control in October 2022, having served on the board in various capacities over many years.
Jeff's work in cancer control spans 30 years. He has dedicated his career to developing strategies that underpin cancer survival and improve awareness of the disease, with a special focus on the social and behavioural aspects of cancer, and has written more than 200 publications, including peer-reviewed manuscripts, chapters, books and reports. In 2014, Jeff was appointed an Officer of the Order of Australia for distinguished service to medical administration through leadership of cancer control organisations and promotion of innovative and integrated cancer care programs.
---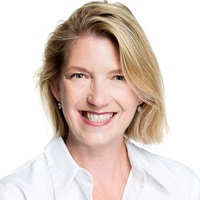 Holly Masters – Chief Executive Officer, McGrath Foundation
Holly Masters is Chief Executive Officer of the McGrath Foundation. She is responsible for leading the organisation to deliver on its mission of ensuring every person experiencing breast cancer has access to the free support of a McGrath Breast Care Nurse, wherever they live in Australia.
Holly has a wealth of experience across fast-moving consumer goods, retail, beauty, media and telecommunications sectors, and building and developing brands globally. Before joining the foundation, she worked for Estée Lauder Companies where she held a variety of roles over 12 years including Vice President General Manager of Clinique Asia Pacific, based in Hong Kong.
Previously, Holly led brands such as Jo Malone London, La Mer and Molton Brown across Australia and co-founded mission21, a marketing and communications agency in London.
Today Holly manages a team of skilled professionals at the McGrath Foundation who are focused on helping individuals and families through breast cancer. In addition, she's a Hub Chair of the Leaders for IMPACT Network, a peer-to-peer leadership program designed for leaders focused on aligning business success with social outcomes and sustainability.
Holly is passionate about building strong and collaborative partnerships, enjoying life to the full and making the most of every moment.