Disability Incubator Series 2022
Presented by ACU Co-Lab
The disability incubator is an eight-week, in-depth learning program designed to educate future change makers about the practical components of establishing or growing a business within the disability sector.
Partnering with Verge Collaborative, industry experts will walk you through the key components of building a disability-focused business. You can put your new skills to work by crafting a video pitch for the Disability Incubator Awards for your chance to win a share of the $16,000 in prizes.
The Disability Incubator Series cost is fully subsidised and open to university students, staff and the broader community. Topics are delivered online in an interactive format.
Workshops and dates
Register here for all workshops
How to get started
Explore your opportunities to start, build, or branch into the disability sector.
Wednesday 5 October 2022
4 – 6pm AEDT
Online
Designing your business
Transform your idea into reality through interactive business modelling.
Wednesday 12 October 2022
4 – 6pm AEDT
Online
Understanding your customers
Build your business from unique customer insights and generate valuable solutions for real people.
Wednesday 19 October 2022
4 – 6pm AEDT
Online
How NDIS funding works
Gain a better understanding of how the NDIS works, it's relevance to your business model, and the opportunity to make a positive impact on the lives of other people.
Wednesday 26 October 2022
4 – 6pm AEDT
Online
Creative value propositions
Design exciting new services or products that disrupt the disability sector status quo.
Wednesday 2 November 2022
4 – 6pm AEDT
Online
Customer connections and pitching
Powerfully convey the value of your business and value propositions to your audience.
Wednesday 9 November 2022
4 – 6pm AEDT
Online
Building in financial sustainability
Explore the critical factors that contribute to business sustainability.
Wednesday 16 November 2022
4 – 6pm AEDT
Online
Growing your business with dignity
Consider the broader possibilities for the future of your business
Wednesday 23 November 2022
4 – 6pm AEDT
Online
Register here for all workshops
Disability Incubator Awards
Attend three or more workshops and you are eligible to lodge a pitch entry into the Disability Incubator Awards.
The award recognises an individual or team who have developed a novel idea for the disability sector and are at any stage of development, from idea stage to market. Your idea may be for a business that sells a physical product, or one that offers a service.
The winning video pitch entry receives:
$10,000 prize
six months of mentoring by a member of ACU's executive staff (five one-hour sessions)
access to ACU student groups for project support
promotion of winning business/project through ACU Co-Lab community ecosystem.
A $5,000 prize will also be awarded to second place, while an additional ACU student prize of $1,000 will be awarded to the best student entry that does not win the first or second prize.
Key dates
Entries open: Wednesday 20 October 2022
Closing date: 11.59pm AEDT, Sunday 27 November 2022
How to enter
The Disability Incubator Award is a virtual competition and is open to any eligible entrant across Australia who attends at least three Disability Incubator workshops. To participate you must lodge your application online.
Submitting your application
All entrants are to record and upload a short video pitch no longer than three minutes. This video is to feature yourself or team outlining the problem you have identified and your innovative solution.
Entries are via our online application form where lodgement must be complete before the closing date of 11.59pm AEDT Sunday 27 November 2022.
Judging Criteria
Presentation skills – 30 points
Storytelling and passion of delivery
Professional manner
Pitch content – 60 points
Clarity by which you have outlined the problem, your solution, and the addressable disability sector market size
The innovative nature of your solution
Identify who else in the market is offering a similar service, and outline how your idea is different
Demonstrable skills required to build and execute a solution, and noticeable
passion for delivering the outcome
Audio/video quality – 10 points
Quality of the audio and video presentation.
In the event that meeting the above criteria presents a challenge to any entrant, innovation and creativity will be strongly welcomed.
Enter the Disability Incubator Awards here
Meet the 2022 Disability Incubator Awards judging panel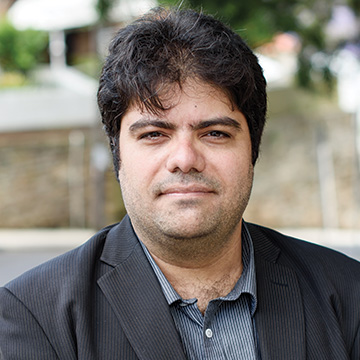 Dr Hormoz Ahmadi
Head of Marketing discipline and a Senior Lecturer in Innovation and Entrepreneurship at the Peter Faber Business School, Australian Catholic University
Hormoz's specialty includes new venture/entrepreneurial firm's development, business to business marketing, sales management, international marketing, marketing management and market research. His research focuses on entrepreneurial marketing, product and brand innovation and customer-firm relationships. Hormoz was also an entrepreneur, sales engineer and marketing manager in telecommunication and electronics industries for 10 years before joining academia. His research has been published in well-reputed and high-ranking marketing and entrepreneurship journals. He is currently collaborating with and managing several industry-focused research and development projects.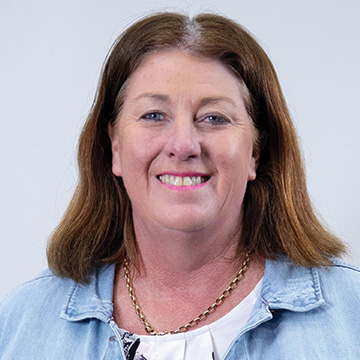 Paula Allsop
Co-Founder
Coralville Care

Paula and her husband John started their disability support business, Coralville Care, just over two years ago. She says she wanted to be able to provide a very personalised service to a small number of clients and has been able to achieve that.
Being a passionate swimmer, Paula has also obtained her autism swim qualifications and runs a successful aquatics program for children with ASD and an aqua fit session for adults.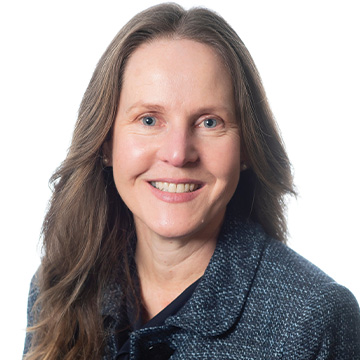 Professor Elspeth Froude
National Head of School, Allied Health (Interim)
Australian Catholic University

Elspeth's role as National Head of School Allied Health, gives her responsibility for occupational therapy, physiotherapy, social work and speech pathology at ACU. Elspeth is an occupational therapy professor and was, until recently, the Head of Discipline and National Course Coordinator for occupational therapy. She is also serving a second term as an academic elected member of university senate.
Elspeth serves the community outside the university as well. She was the Chair of the Scientific Program Committee for the recent World Federation of Occupational Therapy Congress held in Paris. She serves as the Vice President of ICAN, the International Cognitive Approaches Network. She continues to educate clinicians and the public about cognitive orientation to daily occupational performance, the recommended evidence-based intervention to achieve participation and engagement in daily life for children with developmental coordination disorder and other populations across the lifespan.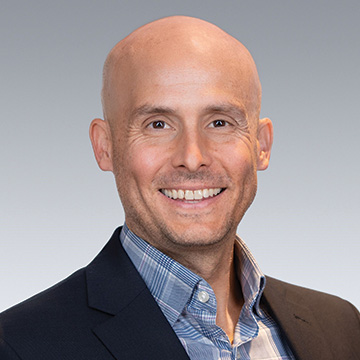 Chris Wilborn
Owner and Managing Director
RAEF Consulting

Chris brings two decades of proven leadership and change management expertise from his service to the corporate, NGO and public sectors. Prior to launching his management consultancy, Chris held several notable roles with global organisations such as the St. Vincent de Paul Society of NSW and United Way, where he served as CEO.
Chris was appointed as the inaugural Chairperson of the Good Start to Life Board of Directors, an early intervention disability services organisation for children and young adults. He has also served as Professional Council Chair and Executive Committee Member for a state-wide Board of Directors and Chair of the Health and Human Services Council for the Chamber of Commerce.
Chris' career path encompasses several notable leadership roles including Team Leader with AmeriCorps National Civilian Community Corps and Management Intern to the Board of County Commissioners through the University of Colorado's Best and Brightest Program. While serving as Team Leader, Chris led a disaster response allied with the Red Cross in New York City following the 9/11 terrorist attacks.
Chris holds an undergraduate degree in psychology and communications from Palm Beach Atlantic University in West Palm Beach, Florida and a Master's in Political Science with an emphasis in Public Policy from the University of Colorado at Denver in Colorado.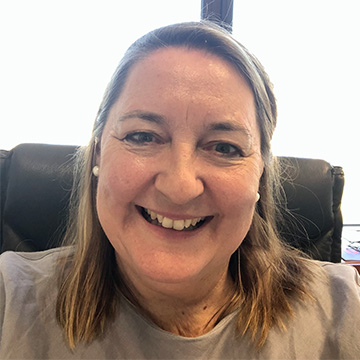 Sue Bolt
Director, Portfolio Strategy and Operations | Office of the Provost
Australian Catholic University

Sue Bolt is ACU's Director of Portfolio Strategy and Operations. Sue has over 30 years' experience as an institutional planning and transformation leader across the educational sector, before joining ACU in 2021.
She has expertise in digital transformation, business process redesign and CX/UX, and has led a number of large-scale projects, including the delivery of a student service and support platform to over 100,000 students. In 2019, she was awarded the ISG Paragon Award ANZ for designing and delivering a digital transformation plan to drive personalised and connected student experiences at one of Australia's largest universities.
She is proud of her efforts to champion student hackathons and in the creation of a University Activator that has assisted thousands of students with their entrepreneurial endeavours.
She has a reputation as a leader who thrives on creating cultures in which people feel they belong and have a voice.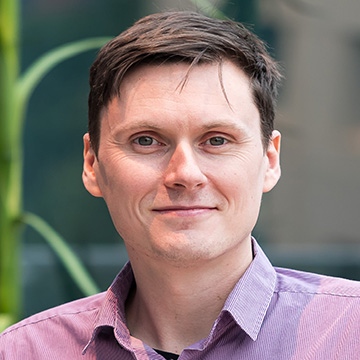 Chris Walker
Casual academic and doctoral candidate

Chris is an educator and researcher based in Bediagal country in Sydney's south. His work challenges neuro-normativity and focuses on finding constructive ways of unsettling the 'taken-for-granted' while better recognising and facilitating much more diverse ways of being and doing.
Chris has applied his own insights to the design and development of new initiatives in a wide variety of settings. He holds extensive real-world experience with the strategic, operational, and everyday leadership of for-purpose organisations, operated his own consultancy for several years, and now tutors purposeful innovation and leadership to students at two of the country's top business schools.
We aim for inclusivity and have included judges with lived experience, both in person and within their close circle of family and friends.