Physician heal thyself…?
Caring for the carers in Catholic health
Speakers include:
Professor Suzanne Chambers AO: Executive Dean, Faculty of Health Sciences, ACU
Dr Dennis Gonzales: Senior Director, Mission Innovation and Integration, Catholic Health Association of the United States
Ms Sharon Sherwood: Chief of Mental Health and Outreach Services, Cabrini Health
Registration by Tuesday 8 February 2022 is essential. A unique link to access the panel discussion will be emailed to you in the week leading up to the event.
In collaboration with: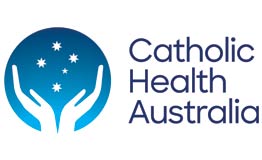 Register to attend: