This webinar will focus on the impact of marketisation policies on the delivery of aged care. Demographic factors and funding shortfalls for consumers with high level and complex care needs underscore the need for strategic planning.
Synopsis: The precarity of the aged care sector has recently and abruptly surfaced to become the subject of intense public scrutiny. The incapacity of this sector to consistently deliver appropriate levels of care follow many rounds of reform that have ultimately landed care and the business of providing it within a 'quasi' market model. The many COVID-19 related deaths of aged care residents in Victoria have triggered demands for urgent action to redress the sector's weaknesses particularly those relating to workforce adequacy.
About Professor Sue Hodgkin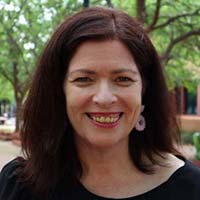 Professor Sue Hodgkin is the newly appointed Professor and Head of Discipline for social work at ACU. Prior to working as an academic, she had considerable practice and management experience in the government and non-government sectors. Professor Hodgkin is an internationally recognised researcher. Her principle research interests lie in the area of models of aged care and the workforce (paid and unpaid) that support this. She was recently called as an expert academic witness to the Royal Commission into Aged Care Quality and Safety. She has published her work in several international and national journals. She has also disseminated findings from her research to international and national conferences.