Conference program
Below is the current version of the InASA conference program. To access the sessions, you need to register for the conference and we will send you a link to the conference platform, including the Zoom links.
View Conference Program (PDF, 1.2MB)
Registration details
To participate in the conference, you must be an InASA member.
The registration link is a two-step process for participants to register for the conference and to sign up as a member of InASA.
Closer to the conference, the organisers will send you a separate link with exclusive access to the conference platform, where you can customise your own planner for the 3-day conference.
Call for papers
Abstracts of 150 words and a short biography of 75 words including full name and contact number, should be submitted by 31 August 2020.
Keynote speakers
Professor Irene Watson has unfortunately had to withdraw from this year's InASA Conference. We look forward to welcoming her to future conferences.
Irene Watson belongs to the Tanganekald, Meintangk – Bunganditj Peoples of the Coorong and south-east of South Australia and has been an advocate and activist for First Nations land rights and self-determination for many years.
Irene has worked as a legal practitioner and academic. She has published extensively on questions of Aboriginal Peoples rights and colonialism (Routledge 2015) Aboriginal Peoples, Colonialism and International Law: Raw Law and (Routledge 2018) Indigenous Peoples as Subjects in International Law. Irene is currently Professor of Law, PVC Aboriginal Leadership and Strategy at the University of South Australia.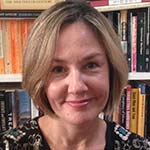 Amanda Nettelbeck is a professor in the Institute for Humanities and Social Sciences at ACU (Melbourne). Her research centres on the history and memory of colonial violence, Indigenous/settler relations, and the legal governance of Indigenous peoples. She is the author, co-author or co-editor of 8 books, including most recently Indigenous Rights and Colonial Subjecthood (Cambridge UP 2019), Intimacies of Violence in the Settler Colony (co-edited with Penelope Edmonds, Palgrave 2018), Violence, Colonialism and Empire in the Modern World (co-edited with Philip Dwyer, Palgrave 2017) and Fragile Settlements (co-authored with Russell Smandych et al, UBC Press 2016). She is a Fellow of the Australian Academies of the Humanities and Social Sciences, and current Vice President of the Australian & New Zealand Law & History Society.
Tim Soutphommasane is Professor of Practice (Sociology and Political Theory) and Director, Culture Strategy at the University of Sydney. A political theorist and human rights advocate, from 2013 to 2018, Tim was Australia's Race Discrimination Commissioner. His thinking on patriotism, multiculturalism and national identity has been influential in debates in Australia and Britain.
He is the author of five books: On Hate (2019), I'm Not Racist But … (2015), Don't Go Back To Where You Came From (2012), The Virtuous Citizen (2012), and Reclaiming Patriotism (2009). He is also the co-editor (with Nick Dyrenfurth) of All That's Left (2010). Tim is a regular columnist with the Sydney Morning Herald, co-chairs the Screen Diversity Inclusion Network and is a member of the advisory board of Media Diversity Australia. He was the founding Chair of the Leadership Council on Cultural Diversity and has served on the boards of the National Australia Day Council and the Cranlana Centre for Ethical Leadership.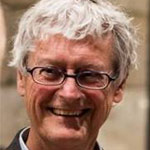 Probably the last historian appointed to an Australian university without a PhD, Richard White taught Australian History and the History of Travel and Tourism at the University of Sydney for almost 25 years until he retired in 2013. His publications include Inventing Australia (1981), On Holidays: A History of Getting Away in Australia (2005), Symbols of Australia (co-edited with Melissa Harper, 2010) and some 60 articles and chapters. Since retirement, his achievements have included a dry-stone wall, a wisteria walk and a flight of garden steps.
Richard will showcase a special panel celebrating the publication of a new edition of his co-edited collection, Symbols of Australia.
Conference committee
InASA 2020 Conference Convener
Noah Riseman (ACU)
InASA 2020 Conference Committee
Alexis Bergantz (RMIT)
Rachel Busbridge (ACU)
Gilbert Caluya (Deakin)
Lorinda Cramer (ACU)
Ken Gelder (UniMelb)
Carolyn Holbrook (Deakin)
Julie Kimber (Swinburne)
Nell Musgrove (ACU)
Hannah Robert (La Trobe)
Postgraduate bursary
As the conference is now being held online and there will be no travel, we will not be offering the usual postgraduate bursaries. Instead we will assess the bursary applications per normal and those successful applicants will have their InASA membership fee waived.
Early Career Researcher workshop
We are organising a session dedicated to career planning for postgraduate students and ECRs on Thursday 11 February. We intend this session to be as informative and practical as possible and would like to hear from you on what you would find the most useful. At this stage we have considered covering the following topics :
What is the ARC (Australian Research Council) and the ERA (Excellence in Research in Australia) and why it matters
What is Engagement, what is Impact
Journal ranking systems and identifying the right publisher
Navigating the postdoc landscape
You can register for this event here. There is a free-text question in the form where you can let us know which topics are of most interest to you, and if there is anything else you would (rather) have discussed. We have tentatively scheduled the event for 4:00 to 7:00pm AEDT, Sydney/Melbourne time (GMT+11) as it seems the least inconvenient time for people based in Europe, Asia and Australia, but please do let us know if a different time would be more suited.