We will take you through a range of options around e-commerce website builders. The workshop also covers practical topics such as domain name and e-commerce template selection. It sheds light on website customisation, digital display of brands, payment methods and shipping options. It also provides practical insight into preview, testing and publishing an online store and covers the post store set-up, service maintenance and service recovery strategies for smooth and sustained functionality.
Learning outcomes
Understand the fundamentals of setting up an online store and how this store works to achieve marketing results.
Know the overarching strategy and techniques, using the nine steps framework, to achieve operational excellence.
Understand the different software and utilities that may help you in setting up and testing performance.
Know the requirements for effective customer engagement and traffic.
Be able to understand analytics.
Attendees will be awarded a digital Certificate of Attendance.
About the presenter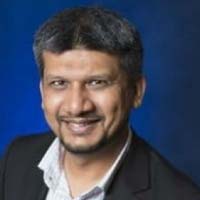 Dr Syed Muhammad Fazal-e-Hasan been speaking to audiences about digital marketing and online profile building for the past 10 years in large conferences, workshops, lectures and seminars.
Syed is a successful entrepreneur who established a chain of Digital Marketing Training Institutes. Currently, his research, teaching and consultancy focus on consumer behaviour and marketing strategy in the digital space. Syed has completed many research and entrepreneurial projects using advanced digital and project management techniques, and he has contributed to 14 medium to large size projects including Devonport Digitalisation, Brisbane Airport Corporation (BAC) and Global Entrepreneurship Monitor projects.
As a professional speaker, Syed's goal is to make sure everyone in the audience leaves workshops with:
innovative ideas
a strategy and techniques they can immediately implement in their business
a positive feeling about their progress so far
the motivation and inspiration to do more.
---
About the program
The Launch Plus Incubator Program is a series of workshops hosted by ACU Collaborate Plus, Australian Catholic University's entrepreneurship and innovation hub.
The series is designed to take you through the stages of starting and growing a successful business. Budding entrepreneurs are welcome to attend any the workshops.
Workshop topics include:
Idea generation and validation
Selling and telling
Product/service development
Start-up legal
Digital marketing
Pitching and funding options
Start-up finance.