This event has been cancelled.
About the conference
Our annual primary teachers' conference focuses on assisting teachers in their development of professional knowledge, practice, and engagement about mathematics education.
The workshops on offer this year highlight topics which are currently important, and of interest to classroom teachers and mathematics leaders, such as the importance of proficiencies when teaching and learning mathematics, ways of engaging students in mathematics learning, and helpful strategies and frameworks that can be used when teaching mathematics to primary school students.
Attending and completing the one day professional development conference will contribute five hours of professional development addressing the standards as listed from the Australian Professional Standards for Teachers towards maintaining Proficient Teacher registration in Victoria. A certificate of attendance is provided to all delegates as proof of attendance for Victorian Institute of Teaching yearly registration and auditing requirements.
Keynote Speakers
At our conference we will have the expertise of James Russo and Toby Russo presenting a joint keynote presentation.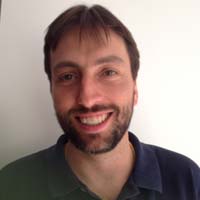 James Russo is a primary school teacher, researcher, and mathematics educator who works at Monash University, Victoria. His research interests include: teacher and student emotional responses in the primary mathematics classroom; the relationship between classroom practice and academic research; and, the learning and teaching of mental computation and estimation. James is currently working on an Australian Research Council project looking at developing sequences of learning experiences built around challenging tasks.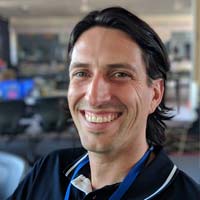 Toby Russo is a learning specialist at a primary school in Melbourne, Victoria. His research interest includes exploring different approaches to mathematical learning that are centred on engaging and challenging students. Toby has shared this interest in various teacher practitioner journals, like that of Prime Number.
James and Toby have collaborated on a number of projects including exploring the connection between teacher passion and student engagement in maths; the role of narratives as a 'hook' to engage learners; and, how teachers use mathematical games in the classroom.