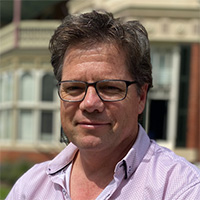 Presenter
Dr Stephan du Toit
Title of Workshop
Applying George Polya's problem solving model in exploring authentic mathematics problems for Years 8 to 12.
Description of Workshop
This workshop provides mathematics teachers with an opportunity to explore George Polya's problem solving model and its implications for the facilitation of a whole class authentic problem-solving session.
Practical guidelines on the enhancement of student metacognition will form an integral part of this discussion and at the conclusion of the workshop teachers will have the opportunity to apply their problem-solving facilitation skills in the exploration of a novel problem in small groups.
NESA Accreditation (Proficient, Highly Accomplished, Lead)
Proficient
Cost
$150 (excluding GST)