Learning outcomes
Know the two key aspects of a market: measuring its size and how customers are reached.
Preliminary market sizing for the market for your idea.
Understand the product life cycle and what changes as you attempt to leap the 'chasm'.
Discover how to find your unique value proposition using the value gap analysis (based on Blue Ocean Thinking).
Gain an understanding of how to discover 'market empathy'.
About the presenter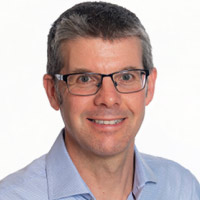 Brian Dorricott has taken 50 teams through ON, Australia's national science and technology accelerator run by the CSIRO. He has first-hand experience as an engineer, serial founder and entrepreneur. Brian has founded two companies: Gordano in 1994 (exit to MBO, 217 times return on investment), which provided messaging software that was used by 13,200 companies including the US Army, IBM and Telstra, and an internet security company (sold to Cisco, 50 times return on investment). Subsequently, Brian ran an angel network reviewing 235 companies, presenting 23 to business angels, resulting in $11 million in investments for 11 companies, including $2 million from local angels. He left his role as the Entrepreneur in Residence at SETSquared (the world's leading university incubator) to facilitate and lead individuals and teams through the process of maximising their innovation impact, both for themselves and Australia. About the program The Launch Plus Incubator Program is a series of workshops hosted by ACU Collaborate Plus, Australian Catholic University's entrepreneurship and innovation hub. The series is designed to take you on a journey through the key stages of starting a business, or simply further your entrepreneurial skills to take advantage of future opportunities. Attend the full program for maximum benefits or choose specific workshops relevant to you and your aspirations.
Workshop topics include:
design thinking
developing and testing your business idea
identifying your target market
pitching and telling your story
business legal basics
digital marketing
setting up an online store.