Join us for a three-day conference (22-24 May 2019) hosted by ACU in collaboration with: The Kellogg Institute for International Studies and the Institute for Educational Initiatives, University of Notre Dame (USA); the Congregation for Catholic Education; and the European Association for Education Law and Policy.
The theme of this conference is 'Finding the balance in Catholic education and the law in a global context'.
Download the conference flyer (PDF File, 320KB)
About the conference
This conference is an opportunity for experts in education and the law to share the implications of their research for navigating the tensions in the balancing of three goods: the freedom of students to learn, the autonomy of institutions to teach, and responsibility of governments to provide. This issue will be explored in various legal contexts within the context of Catholic education globally.
In various regional contexts, there are calls for accountability in education at various levels, and proposals for legislative changes are placing new pressures upon all involved in the endeavour of providing education opportunities informed by religious commitments and strengthened by the cultivation of religious communities.
Facilitated discussions will deliberate on keynote presentations to develop an informed scholarly conversation within the academy, with the aim of providing ongoing expertise to support the work of the Church in this sometimes tense but fascinating policy environment.
ACU, The Kellogg Institute for International Studies and The Institute for Educational Initiatives at the University of Notre Dame (USA), the Congregation for Catholic Education, and the European Association for Education Law and Policy, are collaborating on this project with a view to forging new opportunities for networking into the future, so that our shared challenges can be successfully met and overcome.
Speakers
Father Friedrich Bechina FSO
Undersecretary, Holy See's Congregation for Catholic Education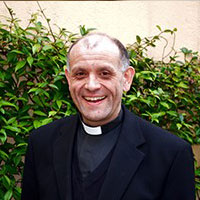 A native of Vienna, and a priest member of the religious community The Family, Father Friedrich Bechina FSO, served as an officer in the Austrian army and studied economics, philosophy and theology in Vienna and later at the Gregorian Pontifical University in Rome, from which he earned a doctoral degree in 1997 for his prize-winning doctoral thesis, "The Church as the Family of God."
After years serving in parishes in Austrian Diocese of Feldkirch, Father Bechina was appointed to the Congregation for Catholic Education, and in 2013 became its undersecretary. Jointly responsible for more than 2,500 Catholic institutions of higher education, Father Bechina has since 2005 managed the Congregation's international activities in the area of higher education and represented the Holy See in relevant organizations and international initiatives.
He is a former elected member of the Bologna Process Follow Up Group (BFUG, 2008/2009) and is currently elected member of the Bureau of the Steering Committee for Higher Education and Research (CDESR) at the Council of Europe
Professor Paolo G. Carozza
Director, Kellogg Institute; Professor of Law, Concurrent Faculty, Department of Political Science, University of Notre Dame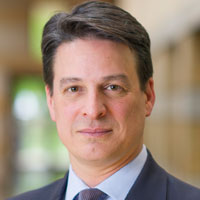 Professor Paolo Carozza is the director of the Kellogg Institute for International Studies and professor of law and concurrent professor of political science at the University of Notre Dame. With expertise in comparative constitutional law, human rights, law and development, and international law, he focuses his research on Latin America, Western Europe, and international themes more broadly. His current research revolves around the relationships between law, human rights, education, and integral human development. Formerly the director of Notre Dame's Center for Civil and Human Rights, he directed its doctoral program in international human rights law for a decade.
Widely published, Carozza's most recent books include Italian Constitutional Justice in Global Context (with Vittoria Barsotti, Marta Cartabia, and Andrea Simoncini) (Oxford University Press, 2016), Comparative Legal Traditions (with Mary Ann Glendon and Colin B. Picker) (4th ed., West Academic Publishing, 2014), and Regional Protection of Human Rights (with Dinah L. Shelton) (2nd ed., Oxford University Press, 2013). His numerous articles, published in four languages, have focused primarily on foundational principles of human rights law, such has human dignity, democracy, and subsidiarity.
A member of the Inter-American Commission on Human Rights (2006–10), Carozza served as its president in 2008–09. In 2012, he received the Order of Merit of Bernardo O'Higgins, Chile's highest state honour awarded to foreign citizens, in recognition of his service to the Inter-American human rights system. He has served the Holy See in various capacities and was appointed by Pope Francis in 2016 to be a member of the Pontifical Academy of Social Sciences.
Carozza has been a visiting professor at universities in the United States, Europe, and Latin America. He holds an AB from Harvard University and a JD from Harvard Law School, and was a postgraduate Ford Foundation Fellow in Public International Law at Harvard Law School.
Professor Greg Craven AO, GCSG
Vice-Chancellor and President of Australian Catholic University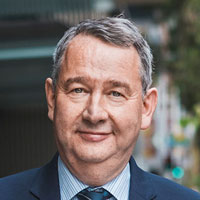 Professor Greg Craven is the Vice-Chancellor and President of Australian Catholic University (ACU), a position he has held since 2008.
Professor Craven is recognised as one of Australia's leading constitutional scholars and a champion of higher education policy. Under his leadership the University has embedded a culture of performance and service excellence, continuing a legacy of Catholic intellectual tradition, faith and reason.
Prior to joining ACU, Professor Craven was Deputy Vice-Chancellor at Curtin University, and prior to that Provost and Dean of Law at the University of Notre Dame Australia. This followed an extensive academic and legal career where he held leadership, research and teaching positions at the University of Melbourne, Monash University, Curtin University and the Victorian Parliament.
He has served on a range of public bodies and has fostered strong relationships within the Catholic community, ensuring the University plays a significant role on the global Catholic higher education stage. He is a Fellow of the Australian Academy of Law, Consultor to the Holy See's Congregation of Catholic Education, member of the National Catholic Education Commission and the National School Resourcing Board, member of the Club of Ambassadors for the Pontifical Foundation Gravissimum Educationis, the Board of the Association of Catholic Colleges and Universities, Chair of the Advisory Board in the Policy Unit of Uphold and Recognise, and a member of the Teacher Education Expert Standing Committee. He is also a member of the Expert Panel for Performance-Based Funding for the Commonwealth Grant Scheme and the Committee for the Transformation of Catholic Higher Education IFCU.
The Vice-Chancellor's contributions to higher education, law, policy and the Church have seen him awarded as an Officer in the General Division of the Order of Australia and appointed by Pope Francis as a Consultor to the Holy See's Congregation for Catholic Education and as a Knight Grand Cross of the Order of St Gregory the Great.
Professor Jan De Groof
President, Global Education Law Forum; President, European Education Law & Policy Association; Professor, Europacollege (Bruges) and Tilburg University
Keynote: "The Education Law and Policy Agenda, Especially for Catholic Schools: National, International and Comparative Perspectives."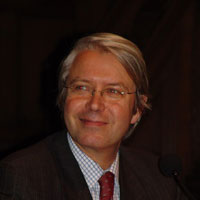 Professor Jan De Groof is Government Commissioner for Universities for the Flemish Community in Belgium and former Chef de Cabinet of the Minister of Education and Training. He is also professor at the College of Europe in Bruges, Tilburg University in the Netherlands, the National Research University Higher School of Economics in Moscow, and extraordinary professor at the Edu-HRight Research Unit, North West University, Potchefstroom in South Africa, and previously at Ghent University in Belgium.
Over the years Professor De Groof has been involved in many initiatives concerning education rights, policy, and the legislative framework of education. He has also provided consultancy worldwide concerning education rights-related issues as well as constitutional and human rights law, including consults for national parliaments, governments and stakeholders. He is founder and president of the European Association for Education Law and Policy (ELA) and co-founded the Russian and South-African Education Law Associations. From 2007 to 2010, Prof De Groof was UNESCO Chargé de Mission on the Right to Education. He organized and chaired the World Conferences on Human Dignity, the Right to and Rights in Education (Amsterdam/The Hague, Brussels). In 2012 Prof De Groof was consultant of the Commission for the African Union on Research Strategy for Africa, and in 2013 and 2014, Team Leader of the EU-Project "The Rule of Law - Curriculum Reform of Legal Studies in Universities, especially in Iraq and neighbouring countries." In 2015 Prof De Groof chaired the Law and Policy Sessions in the framework of the World Congress on Education hosted by the Vatican, and is appointed by Pope Francis as Consultor for Education.
Professor De Groof is widely published in English, French and Dutch. In recent years Professor De Groof has received Honorary Doctorates from the University of Pretoria and the South East European University of Tetovo, Macedonia.
Professor Nicole Stelle Garnett
John P. Murphy Foundation Professor of Law, Senior Policy Advisor, Alliance for Catholic Education, University of Notre Dame, Notre Dame Law School.
Keynote: "Ensuring Educational Pluralism in the United States: the Critical Contribution of Catholic Schools."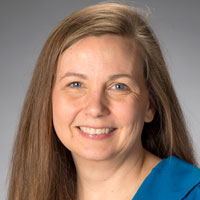 Nicole Stelle Garnett's research focuses on property, land use, urban development, local government law, and education policy. She is the author of numerous articles on these subjects and of two books, Ordering the City: Land Use, Policing and the Restoration of Urban America (Yale University Press, 2009) and Lost Classroom, Lost Community: Catholic Schools' Importance in Urban America (University of Chicago Press, 2014). At Notre Dame, Garnett also is a Fellow of the Institute for Educational Initiatives and the Senior Policy Advisor for the Alliance for Catholic Education, a program engaged in a wide array of efforts to strengthen and sustain K-12 Catholic schools. From 2008-2010, she served as Provost Fellow at Notre Dame, and, during the Spring 2007 semester, as a Visiting Professor of Law at the University of Chicago Law School.
Garnett received her B.A. with distinction in Political Science from Stanford University and her J.D. from Yale Law School. Following law school, she served as a law clerk for the Honorable Morris S. Arnold of the United States Court of Appeals for the Eighth Circuit and for Associate Justice Clarence Thomas of the United States Supreme Court. Before joining the law school in 1999, she worked for two years as a staff attorney at the Institute for Justice, a non-profit public-interest law firm in Washington, D.C.
Professor Michael P. Moreland
University Professor of Law and Religion, Director of the Eleanor H. McCullen Center for Law, Religion and Public Policy, Villanova University, Charles Widger School of Law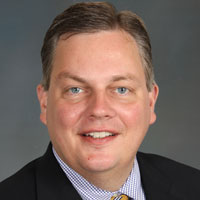 Michael P. Moreland was appointed University Professor of Law and Religion and Director of the Eleanor H. McCullen Center for Law, Religion, and Public Policy at Villanova University School of Law in 2017. He joined the Villanova faculty in 2006 and served as Vice Dean from 2012 to 2015. His areas of teaching and research are torts, law and religion, constitutional law, and bioethics. Recent publications include "The Pre-History of Subsidiarity in Leo XIII" in the Journal of Catholic Legal Studies (2018), and "What Are We Really Arguing about When We Argue about Freedom of the Church?," in Religious Liberty: Essays on First Amendment Law (Cambridge UP, 2016).
Professor Moreland was a Visiting Professor of Law at the University of Notre Dame and the Mary Ann Remick Senior Visiting Fellow at the Notre Dame Center for Ethics and Culture from 2015 to 2017, and he was the Forbes Visiting Fellow at Princeton University in the James Madison Program in American Ideals and Institutions during academic year 2010-11. He served as the project leader for The Libertas Project, a program from 2013 to 2015 at Villanova sponsored by a grant from the John Templeton Foundation exploring religious and economic freedom in the context of law and religion in American public life.
Professor Moreland received his BA in philosophy from the University of Notre Dame, his MA and PhD in theological ethics from Boston College, and his JD from the University of Michigan Law School. Following law school, Professor Moreland clerked for the Honorable Paul J. Kelly Jr., of the U.S. Court of Appeals for the Tenth Circuit, was an associate at Williams & Connolly LLP in Washington, D.C., and served as Associate Director for Domestic Policy at the White House under President George W. Bush.
Ms Augusta Muthigani
National Executive Secretary, Commission for Education & Religious Education, Kenya Conference of Catholic Bishops – General Secretariat
Keynote: "The role of Catholic education in Kenya and the principal challenges being faced in Catholic education in Kenya"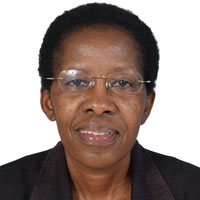 Ms Augusta Muthigani is the National Executive Secretary Commission for Education & Religious Education, Kenya Conference of Catholic Bishops. In this role, Ms Muthigani oversees over 8000 Catholic private and sponsored public schools in Kenya.
Ms Muthigani has significant experience in education policy development, engagement, improving education quality, access, retention and transition and research. Since 1990, Ms Muthigani has undertaken management, education policy reforms and implementation in the education sector. She coordinates and supervises various skills building and values development programs targeting youth in Kenyan schools. At the national level Ms Muthigani plays an integral role in planning and coordinating education activities for the Catholic schools. Successful programs implemented are HIV/AIDS intervention focusing on abstinence for children ages 10-years that reached over 750,000 pupils up to 2013; oversees implementation of DREAMS in Homa Bay, Siaya and Migori Counties; and Child Safety and Protection Program targeting children aged 6-14 years in selected primary schools in Kitale and Malindi counties.
Currently Ms Muthigani is President of the Board International Catholic Education Association, participates in the Committee on Child Protection, and the National Steering Committee coordinating Curriculum reforms in Kenya. She is a Board member of Kenya Institute of Special Education, Member of Academic Committee-Kenya Institute of Curriculum Development. In addition, Ms Muthigani collaborates closely with National Council of Churches of Kenya, Supreme Council of Muslims in Kenya and Hindu Council in Kenya on Matters education.
A graduate of Catholic University of Eastern Africa with a Master's Degree in Religious Education and Bachelor of Education from Kenyatta University. Ms Muthigani is currently a PhD student in Educational Leadership at International Leadership University-Nairobi, where she is undertaking a dissertation on "An assessment of practices among lecturers influencing values development in teacher-trainees in primary teacher training colleges in Kenya."
Associate Professor Catherine Renshaw
Deputy Head, Thomas More Law School, Australian Catholic University
Keynote: "Religious Schools and the Child's Right to an Open Future"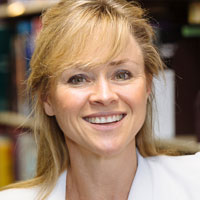 Dr Catherine Renshaw is Associate Professor and Deputy Head of the Thomas More Law School. She completed her PhD at the University of Sydney with an Australian Postgraduate Award and the James Kentley Memorial Scholarship. Her research background includes three years as Research Fellow and Director of an Australian Research Council project based at the Australian Human Rights Centre at the University of New South Wales. Dr Renshaw's research focuses on human rights and democratisation in the Asia Pacific region, particularly on religious minorities and the operation of the rule of law in politically and ethnically divided societies. Her most recent book is Human Rights and Participatory Politics in Southeast Asia (University of Pennsylvania Press, 2019). Her other books include Experts, Networks and International Law (Cambridge University Press, 2016) with Holly Cullen and Joanna Harrington and Human Rights in the Asia Pacific (Routledge, 2014) with Ben Saul. Her articles are published in journals such as the Michigan Journal of International Law and Human Rights Quarterly. Dr Renshaw is a Senior Research Fellow at the University of New South Wales, where she contributes to the Australia Myanmar Constitutional Democracy Project, an externally funded research project which focuses on the rule of law and constitutionalism in Myanmar.
Professor Michele Riondino
Professor of Canon Law & Children's Rights, Australian Catholic University
Keynote: "The Magisterium of the Church on Higher Education"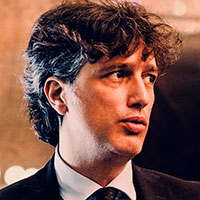 Michele Riondino is the foundation Professor of Canon Law, Thomas More Law School, Australian Catholic University. Professor Riondino comes to ACU from the Pontifical Lateran University in Rome. He has a distinguished academic career. After obtaining his LL.M., his Th.M. and his Ph.B., he earned his Ph.D. at the Pontifical Lateran University in Rome. In 2013 he became full professor of Canon Law and Children's Rights at the Lateran University, where he has taught since 2010. He is author of two books: "Famiglia e Minori. Temi giuridici e canonici" (2011) and "Giustizia riparativa e mediazione nel diritto penale canonico (2011; 2nd edition 2012). He is co-author, with Manuel J. Arroba Conde, of "Introduzione al diritto canonico" (2015; 2nd edition 2017; 3rd edition 2019); the English translation will be published in July 2019 under the title "Introduction to Canon Law". He is also author of numerous journal articles and book chapters.
In 2018 he was visiting scholar at Heythrop College-University of London focusing his research on law and religion in educational matter. He took part, as keynote speaker, at numerous conferences and lectures in Europe, Africa, America, Asia and Oceania. From 2013 to 2016 he was also adjunct professor of Canon Law at LUMSA University School of Law. Since 2012 he is lawyer at the Congregation for the Doctrine of the Faith.
Registrations
Registration is now closed.
Accommodation information
Find out more about accommodation options close to our North Sydney Campus by visiting the websites below:
Contact us
To express interest or make an enquiry, email edlaw2019@acu.edu.au or call us on +61 2 9465 9348.