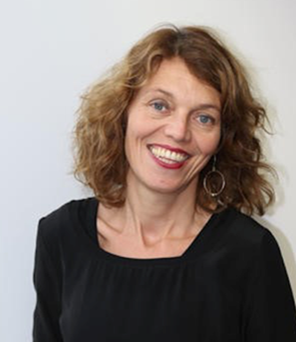 Aslaug Veum is Associate Professor at the Department of Language and Literature, University of Southeast Norway (USN). Veum has published 5 books (coauthor, coeditor), several book chapters and national and international articles within various fields as critical literacy studies, media discourse, social media, multimodality in artistic work, and pedagogic resources. She is supervising MA and PhD fellows and has been the coordinator of a Master's Programme in Norwegian Didactics for several years. Veum has taught PhD, MA and BA courses in text and discourse analysis, critical literacy and multimodality. With Professor Eva Maagerø she leads the USN research group 'Social semiotics, SFL and multimodality'.
During the last ten years, the number of immigrants in Norway have more than doubled, and in 2016, a record number of immigrants arrived to the country. A considerable number of the arriving children and adolescents are refugees from countries with war and conflicts, many coming without their parents or other adults taking parental responsibility. According to the Norwegian Law of Education, all young people have the right to attend upper secondary school. These rights also include, with some restrictions, individuals who are seeking for asylum. Young immigrants aged 16-18 coming to Norway without nine years of primary and lower secondary school, have the right to get adult education similar to compulsory schooling.
However, under-age immigrants coming solitary to the country is a specific vulnerable group. A range of risk factors such as traumatic experiences, discontinuous school attendance, lack of social networks and poor language skills may influence the young immigrants' physical health as well as how they function at school. Due to these circumstances, newly arrived immigrant students have specific educational needs.
This presentation refers to a research project conducted in two classes of newly immigrant students at the age of 16-19 in an average small town in Southeast Norway. Their home countries are Syria, Afghanistan, Somalia, Eritrea, Kosovo and El Salvador. The majority of the students have only a few years of schooling in their home countries.