Dr Takemi Sugiyama
Professor
Behaviour, Environment & Cognition Research Program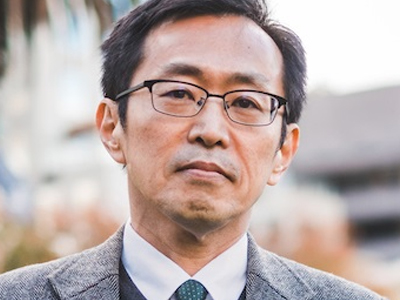 Areas of expertise: built environment, architectural design, active living, cardio-metabolic health, mental health
ORCID ID: 0000-0002-8859-5269
Phone: +613 9230 8262
Email: takemi.sugiama@acu.edu.au
Location: ACU Melbourne Campus
Professor Takemi Sugiyama's research explores the nexus between health and design. He has a Master of Architecture (Tau Sigma Delta) from Virginia Tech, and a PhD in Environment-Behaviour Studies from the University of Sydney. After more than 15 years of research experience in diverse areas such as architecture, urban design, behavioural and spatial epidemiology, he joined Australian Catholic University in 2015 to further work on interdisciplinary research involving environmental design, active living and health.
Dr Sugiyama currently focuses on the following 4 research topics: neighbourhood environments that support adults' active lifestyles; the health impact of active and sedentary transport; office spatial factors that can enhance workers' movement and interactions; and design attributes of aged care facilities influencing residents' mental health. He has published over 120 peer-reviewed articles in public health and environmental design journals and books, and has been involved in large research projects, including the Centre of Research Excellence in Healthy and Liveable Communities (AU$2.5 million, National Health and Medical Research Council), as a chief investigator. Dr Sugiyama is a certified architect (Japan) and served as Associate Editor of Journal of Transport and Health from 2013 to 2018.
---
Select publications
Sallis, J.F., Cerin, E., Kerr, J., Adams, M.A., Sugiyama, T., Christiansen, L.B., Schipperijn, J., Davey, R., Salvo, D., Frank, L.D., De Bourdeaudhuij, I., & Owen, N. (in press). Built environment, physical activity and obesity: Findings from the International Physical Activity and Environment Network (IPEN) Adult Study. Annual Review of Public Health (accepted on 30 July 2019).
Chandrabose, M., Owen, N., Giles-Corti, B., Turrell, G., Carver, A., & Sugiyama T. (in press). Urban densification and 12-year changes in cardiovascular risk markers. Journal of the American Heart Association (accepted on 26 June 2019).
Carver, A., Lorenzon, A., Veitch, J., Macleod, A., & Sugiyama, T. (in press). Is greenery associated with mental health among residents of aged care facilities? A systematic search and narrative review. Aging & Mental Health (accepted on 22 August 2018).
Sugiyama, T., Hadgraft, N., Healy, G.N., Owen, N., & Dunstan, D.W. (2019). Perceived availability of office shared spaces and workplace sitting: Moderation by organizational norms and behavioral autonomy. Environment & Behavior, 51(7), 856–878.
Sugiyama, T., Cole, R., Koohsari, M.J., Kynn, M., Sallis, J.F., & Owen, N. (2019). Associations of local-area walkability with disparities in residents' walking and car use. Preventive Medicine, 120, 126–130.
Chandrabose, M., Rachele, J.N., Gunn, L.D., Kavanagh, A., Owen, N., Turrell, G., Giles-Corti, B., & Sugiyama, T. (2019). Built environment and cardio-metabolic health: Systematic review and meta-analysis of longitudinal studies. Obesity Reviews, 20, 41–54.
Sugiyama, T., Carver, A., Koohsari, M.J., & Veitch, J. (2018). Advantages of public green spaces in enhancing population health. Landscape & Urban Planning, 178, 12–17.
Sugiyama, T., Wijndaele, K., Koohsari, M.J., Tanamas, S.K., Dunstan, D.W., & Owen, N. (2016). Adverse associations of car time with markers of cardio-metabolic risk. Preventive Medicine, 83, 26–30.
Sugiyama, T., Neuhaus, M., Cole, R., Giles-Corti, B., & Owen, N. (2012). Destination and route attributes associated with adults' walking: A review. Medicine & Science in Sports & Exercise, 44(7), 1275–1286.
Sugiyama, T., Francis, J., Middleton, N.J., Owen, N., & Giles-Corti, B. (2010). Associations between recreational walking and attractiveness, size, and proximity of neighborhood open spaces. American Journal of Public Health, 100(9), 1752–1757.
Projects
International Physical Activity and Environment Network (2006–present)
Centre of Research Excellence in Healthy and Liveable Communities (2013–2019)
Behaviour, Environment and Cognition Research Program (2016–present)
Accolades and awards
One of the 2017 Highly Cited Researchers (top 1% by citations in the Web of Science)
Appointments and affiliations
Adjunct Professor, Swinburne University of Technology (2015–present)
Baker Fellow, Baker Heart & Diabetes Institute (2013–present)
Honorary Senior Fellow, University of Melbourne (2011–2016)
Chair, Council on Environment and Physical Activity (CEPA), International Society for Physical Activity & Health (2012–2014)
Editorial roles
Editorial Board Member, Journal of Transport & Health (2018–present)
Editorial Board Member, Environment & Behavior (2018–present)
Editorial Board Member, Landscape & Urban Planning (2016–present)
Editorial Board Member, Preventive Medicine Reports (2014–present)
Associate Editor, Journal of Transport & Health (2013–2018)