Dr Orly Lacham-Kaplan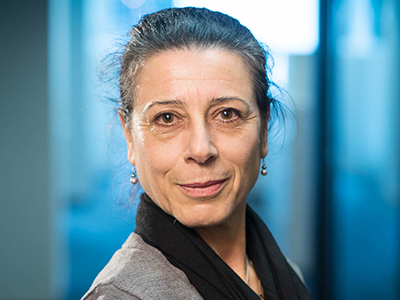 BSc MSc PhD
Senior Scientist and Senior Laboratory Manager, Exercise and Nutrition Research Program
Dr Lacham-Kaplan specialised in applied research in human infertility for her PhD dissertation and became a pioneer and international specialist in state-of-the-art technologies to overcome human infertility. Her research into reproductive biology and stem cell regenerative medicine lead to major scientific breakthroughs for which she was awarded the "BrainLink Women of Achievement Award" in 2007 and gained wide media coverage. At Monash University, Orly held a Senior Research Fellow and Head of Lab position at Monash University for many years, and was a coordinator and a lecturer in undergraduate and postgraduate courses, as well as a supervisor to 16 undergraduate and postgraduate students.
Orly has published 45 peer-review articles and book chapters and participated in 75 scientific conferences and meetings as an invited keynote speaker or an elected presenter. In 2008, while still at Monash University, she became a project officer/consultant to the Cancer Council Australia to establish the new surveillance colonoscopy guidelines for the prevention of colorectal cancer. In 2010 she took a break from her academic activities to gain qualifications and experience in business and management.
Orly was Lab Manager at the Physical Activity and Behavioural Epidemiology Laboratories at Baker IDI until she joined the Australian Catholic University in August 2015. Her current position is a combination of organisational management and academic research activities, and she is an ACU accredited supervisor.
Her current research interests include cellular and molecular events associated with sarcopenia utilizing array of technical methods including imaging, molecular biology, immunochemistry and proteomics.