Nicole Cooper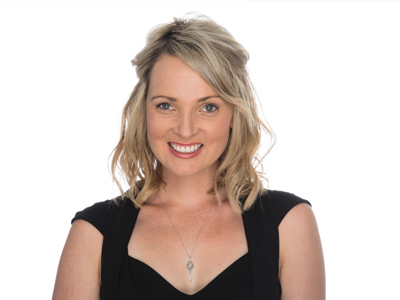 Nicole has over a decade of experience in business strategy, communications and change management, and has consulted to some of Australia's largest and most successful organisations.
On 16 March 2017, Nicole was diagnosed with an inoperable and terminal stage IV bowel cancer. Offered a devastating prognosis of only two years, Nicole did what came naturally: she appointed herself as project manager for her own health. She surrounded herself with a proactive, forward-thinking team of medical professionals who immediately prescribed two treatments: aggressive chemotherapy and exercise. Nicole has been exercising every week since her diagnosis, throughout her chemotherapy treatment schedule and during her recovery from two major surgeries. Just one year later, Nicole is officially in remission and her medical team is prepared to acknowledge a cure could be possible.
Nicole joins EX-MED Cancer as a patient advocate and change manager. Nicole's professional credentials and personal experience leave her expertly placed to guide and support practitioners and patients alike on their journey towards EX-MED Cancer's vision: embedding best practice exercise medicine into routine cancer care.