Professor Maja-Lisa Løchen
MD PhD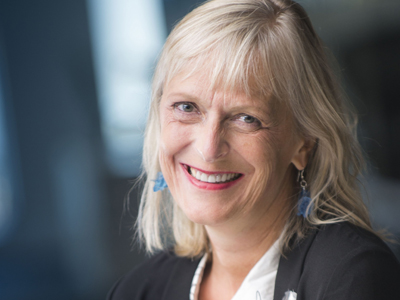 Professor of Preventive Medicine, UiT The Arctic University of Norway
Professorial Fellow, ACU
Professor Maja-Lisa Løchen is a medical doctor and finished her PhD in heart disease epidemiology in 1995. She is a specialist in internal medicine and cardiology, and is Professor of Preventive Medicine at the northernmost university city in the world, UiT The Arctic University of Norway in Tromsø.
Professor Løchen's main research interests are in epidemiology and prevention of cardiac disease with a focus on gender differences, distribution and risk factors for myocardial infarction, atrial fibrillation and heart failure. Most of her research is based on the Tromsø Study, which is a cohort study founded in 1974 with repeated population screenings.
Professor Løchen is also responsible for curriculum development and implementation, and she teaches and supervises medical and dentist students in epidemiology, preventive medicine, public health and science knowledge. She currently supervises two PhD students: one in aspects of atrial fibrillation epidemiology, and the other in epidemiology of illicit drug use. In addition, she teaches various health professionals and the general public in the same topics, mostly related to her work as apart-time general cardiologist at the University hospital, with a focus on different cardiac diseases.
Professor Løchen is a Professorial Fellow at The MacKillop, having been a Visiting Academic for ten months, under the leadership of Professor Simon Stewart due to her particular interest in his numerous excellent studies on atrial fibrillation and heart failure.