Professor Karen Sliwa
MD PhD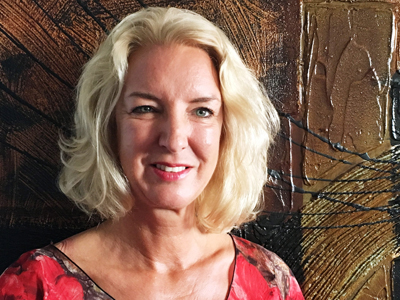 Director, Hatter Institute for Cardiovascular Research in Africa, University of Cape Town
Professorial Fellow, ACU
Professor Karen Sliwa is Professor of Cardiovascular Research at the Hatter Institute for Cardiovascular Research in Africa (HICRA) and Institute of Infectious Disease and Molecular Medicine (IDM) at the University of Cape Town, and the Director of HICRA where she leads several research groups.
Professor Sliwa is a clinician-scientist, having trained in Germany, Scotland and Israel. In 1992 she immigrated to South Africa where she completed her clinical training as a specialist physician, cardiologist and obtained a Diploma in Tropical Medicine and Hygiene. In 2002 she was awarded her PhD from the University of the Witwatersrand. Professor Sliwa has received Fellowships from the American College of Cardiology, the European Society of Cardiology (ESC) and holds honorary research appointments at the Population Health Research Institute (PHRI), Hamilton, Canada and the Baker Institute, Melbourne, Australia. She is leading a large international registry funded by the ESC and is an editorial consultant/board member of a number of prestigious journals including The Lancet (IF 39) and European Heart Journal (IF 15.7).
Professor Sliwa's work has culminated in several prestigious international awards including the African Most Influential Women in Business and Government- Continental Lifetime Achiever Award (2015/2016); German Cardiac Society Paul Morawitz Award for Exceptional Cardiovascular Research (2013); South Africa /Germany Year of Science NRF Celebrations Award (2012); Department of Science and Technology Distinguished Women in Science Award (2010); Population Health Research Institute International Scholar, McMaster University, Canada (2010) and the International Society of Hypertension Developing World Award (2010).
In 2014 a full profile report on Professor Sliwa was published in The Lancet, and in 2015 a two-page report in the European Heart Journal (IF 15.7) portrayed her as a global leader in cardiovascular medicine.