Ernest Boakye-Dankwa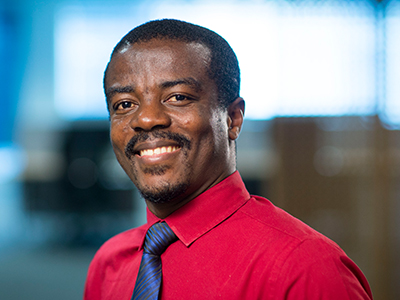 Behaviour, Environment and Cognition Research Program
Ernest is currently pursuing his PhD in Behavioural Epidemiology. His primary goal is to promote active lifestyle behaviour in the population of older adults. His research focuses on how neighbourhood built and social environment features influence older adults' active lifestyle. He is using the latent class model to investigate the patterns of activity lifestyles behaviour in mid-to-late adulthood.
Examples of substantive research topics he is looking at are:
(1). Identifying the types and profiles of destinations that are associated with higher levels of physical activity across mid-to-late adulthood and (2). Examining how individual and environmental characteristics determine destination accessibility and moderate activity patterns.
Ernest is originally from Ghana in West Africa, where he had his Bachelor of Science degree in Mathematics at Kwame Nkrumah University of Science and Technology (KNUST). He also holds a Master of Science degree in Statistics (Research and Consulting Specialty) from the University of Idaho in the United States of America (USA), and Master of Public Health in Epidemiology degree from the University of Massachusetts Lowell (UMass Lowell), USA.
Ernest had experience in teaching mathematics and statistics and was also a graduate research assistant at the Center for the Promotion of Health in the New England Workplace (CPH-NEW) at the UMass Lowell working on how to improve workers' well-being at the skilled nursing facilities.
E ernest.boakyedankwa@myacu.edu.au
T +61 476 046 863