Professor Ego Seeman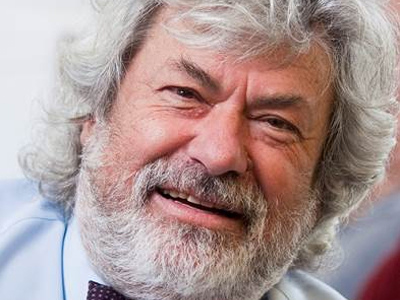 Professorial Fellow
Musculoskeletal Health and Ageing Research Program
Professor Ego Seeman has worked in the field of osteoporosis for 35 years studying the epidemiology, pathogenesis and treatment of fragility fractures in women and men of Caucasian and Asian origin. He signalled that fractures in men is a public health problem, emphasised the role of growth as a forerunner of bone frailty in old age and emphasized the neglected role of cortical porosity as a cause of bone fragility. Professor Seeman has contributed to studies of many drugs used today. He has over 350 publications. He is past President of the Australian and New Zealand Bone Mineral Society, Editor of Progress in Osteoporosis, and an Associate Editor of Osteoporosis International.
Professor Seeman is one of three Professorial Fellows in the Musculoskeletal Health and Ageing Research Program, forming an integral part of our collaborative research program entitled 'Closing the Gap in Fracture Risk Assessment and Management'. The Professorial Fellows' expertise in the clinical research of osteoporosis underpins the individual projects that together form MMIHR's program of musculoskeletal research.
Professor Seeman is an Australian clinician with an excellent knowledge of clinical practice guidelines and relevancy in the Australian context. Together with his expertise in bone structure imaging, Professor Seeman provides alternative critical assessment of our project goals and assists with translating relevant findings to policy and clinical practice guidelines in Australia. This is particularly relevant to our project that aims to identify health and community services that are associated with a more rapid recovery of quality of life following fracture.
Professor Seeman has demonstrated a keen interest in fostering excellence across the Institute, with a focus on critical thinking and continual improvement. He has generously devoted his time to early career researcher and PhD candidates, becoming the Program's most active ECR mentor and helping to support clinical research at the Institute in order to ensure that it is conducted at a level consistent with the highest world standards.