Dr Imre Kouw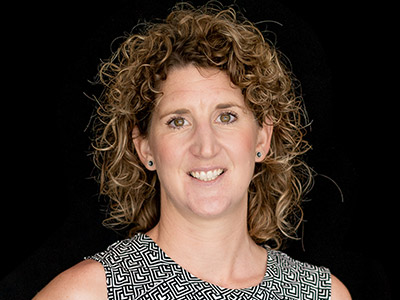 BNutrDiet MNutrSci PhD
Postdoctoral Research Fellow, Exercise and Nutrition Research Program
Dr Imre Kouw, originally from the Netherlands, recently joined the Exercise and Nutrition Research Program as a Postdoctoral Research Fellow under the supervision of Prof John Hawley. Imre obtained a BSc degree in Nutrition and Dietetics at the Applied University of Amsterdam in 2010. To finalize her BSc degree, she wrote her thesis on "The impact of dietary protein on skeletal muscle mass in older individuals" at the Division of Human Nutrition at Wageningen University.
She followed her studies at Karolinska Institute and Stockholm University, Sweden, and obtained her MSc in Nutrition Sciences in 2012. During her MSc, she conducted an internship in the Muscle Metabolism Maastricht (M3) research group of Prof Luc van Loon at the School of Nutrition and Translational Research in Metabolism at Maastricht University, the Netherlands, and she started working as a research assistant in the M3 research group directly after obtaining her degree. Here, she worked on several research projects assessing the impact of dietary interventions on muscle protein metabolism in healthy volunteers, patients with type 2 diabetes, and frail older individuals, and she obtained experience in using stable isotope tracer methodology. In January 2013, she started her PhD under the supervision of Prof Luc van Loon and Dr Lex Verdijk, focusing on the impact of protein ingestion prior to sleep on muscle protein synthesis rates in older individuals. In the years that followed, she performed numerous human intervention studies that focused on nutritional strategies to attenuate muscle loss during hospitalization in older and clinical populations.
Throughout her PhD, Imre was awarded with a European Society for Clinical Nutrition and Metabolism (ESPEN) Best Oral presentation in 2015 and a Travel Grant in 2015 and 2016, and a Gatorade Sport Science Institute (GSSI) Nutrition Award in 2016. Towards the end of her PhD, Imre visited Australia to collaborate on an interventional study applying stable isotope tracers in the Intensive Care. Imre was awarded her PhD in December of 2018, entitled "Nutritional strategies to support muscle maintenance in clinical populations'. From January 2019, Imre joined the Exercise and Nutrition Research Program where her work involves investigating the effect of intermittent fasting strategies on muscle protein metabolism by applying contemporary tracer methodology in obesity, type 2 diabetes, and aging. Imre has previous supervisory experience with BSc, MSc and the co-supervision of PhD students.