Professor Bruce E. Kemp
BAgSc(Hons) PhD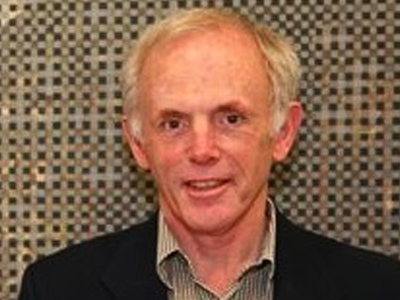 Pehr Edman Fellow, St Vincent's Institute
Professorial Fellow, ACU
Professor Bruce Kemp graduated with a B. AgSc (Hons), University of Adelaide and a PhD in Biochemistry, Flinders University. He undertook postdoctoral studies at University of California Davis in (Nobel Laureate) Edwin G Krebs's laboratory. He was a Postdoctoral Fellow at the Howard Florey Institute from 1979 to 1984, a NHMRC Fellow in the Department of Medicine, Repatriation General Hospital from 1985 to 1988, and Deputy Director of the St Vincent's Institute from 1989 to 1993.
Bruce's primary research focus is in protein chemistry and metabolism. His recent research has been concerned with the structure and function of the metabolic regulatory enzyme AMPK and its signalling pathways. His laboratory at the St Vincent's Institute employs a wide range of techniques from protein crystallography and biochemistry through to genetically modified mouse models to understand the role of protein kinases in controlling exercise capacity and metabolism.
Bruce is an NHMRC Fellow and Pehr Edman Fellow at the St Vincent's Institute and Professorial Associate (honorary) in the University of Melbourne's Department of Medicine at St Vincent's Hospital. He and his colleagues have published over 300 papers including Science (9), Nature (5), Nature Medicine (2), Nature Structural Biology (1), Nature Communications (1) and Cell Metabolism (4).
Accolades and awards include:
Selwyn Smith Prize for Medical Research, 1988
Pharmacia-L.K.B. Medal and Travelling Fellowship Award, 1990
The Wellcome Australia Medal for Medical Research and Technology Development, 1990
The Wellcome Rapid Diagnostics Award, 1991
Lemberg Medal, Australian Society for Biochemistry and Molecular Biology, 1996
Max Planck Award, 2000
Fellow of Australian Academy Science, 2000
Fellow of Royal Society (London), 2002
Federation Fellow, 2003
Centenary Medal (Australia), 2003
Fellow of the American Association for the Advancement of Science, 2006
The Leach Lecture Medal; Protein Structure and Function Conference, 2016
Scholarships and Fellowships:
Commonwealth Postgraduate Scholarship, 1971-1974
CSIRO Postdoctoral Studentship, 1974-1975
National Heart Foundation Fellow, 1976-1977
Queen Elizabeth II Fellowship, 1978-1979
National Health Medical Research Fellowship, 1985-2003
Federation Fellow CSIRO MHT (2004-2008)
National Health Medical Research Fellowship 2009-