Historically, the Church has often worked closely with the caring professions, but in modern societies that relationship has become more complicated and occasionally antagonistic. The Religion and Medicine research stream will examine the evolving relationship between medicine and religion via the impact of new technologies and their effects on health and longevity.
The Religion and Medicine Program is examining the interplay between religious institutions, civil society associations, politics and the medical field.
How are the medical, biomedical and health fields developed — or constrained — by religiously inspired institutions, governmental systems and medical institutions? This is one of the key questions of the program, which seeks to explore new technologies and practices and to gauge their impact on society.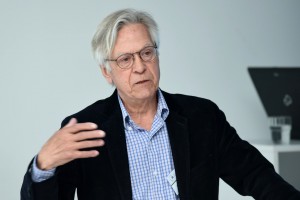 Professor Bryan S. Turner - Professor of Sociology of Religion
Bryan Turner is one of the world's leading sociologists of religion and he is founding Director of the Institute for Religion, Politics and Society. His research interests include globalisation and religion, religious conflict and the modern state, and human rights and religion.