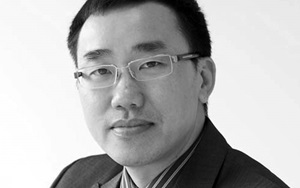 Dr Toan Do
Biblical and Early Christian Studies
Ph.D. and S.T.D. (Katholieke Universiteit Leuven) M.A.S., S.T.L., M.A., S.T.B. (Katholieke Universiteit Leuven) M.A. and Ph.B. (The Catholic University of America)

Dr. Toan Do is a Postdoctoral Research Fellow in the Institute for Religion and Critical Inquiry (within the Faculty of Theology and Philosophy). Prior to his current post at ACU, Toan was Assistant Professor of Scripture Studies at Sacred Heart School of Theology in Milwaukee, WI (2011-2014), and Adjunct at Saint Meinrad School Theology and Ministry in Southern Indiana (2010-2011). Toan received his training in philosophy, theology, and biblical studies in the US, Belgium, Germany, and Israel. For 2016-2018 he serves as associate editor and board member of the Journal of Biblical Literature.
---
Key publications
Book

Re-thinking the Death of Jesus: An Exegetical and Theological Study of Hilasmos and Agapē in 1 John 2:1-2; 4:7-10. Contributions to Biblical Exegesis & Theology 73. Leuven: Peeters Press, 2014.

Book chapters

'The Johannine Epistles'. In The Paulist Biblical Commentary, edited by Richard Clifford, Carol J. Dempsey, Thomas Stegman, et al., 1289-1304. Mahwah: Paulist Press, 2018.

'The Johannine Request to 'Come and See' and an Ethic of Love'. In Johannine Ethics: The Moral World of the Gospel and Epistles of John, edited by Sherri Brown and Christopher Skinner, 213-232. Minneapolis: Fortress, 2017.

'The LXX Background of hilasterion in Rom 3:25'. In Paul's Letter to the Romans, edited by Udo Schnelle, 641-57. BETL 226. Leuven: Peeters Press, 2009.

'Jesus' Death as hilasmos According to 1 John'. In The Death of Jesus in the Fourth Gospel, edited by Gilbert Van Belle, 537-65. BETL 200. Leuven: Peeters Press, 2007.

Journal articles

'Εἰδῆτε, ἰδῆτε, οἴδατε, and Scribal Activities in 1 John 2:29a'. Bulletin of the Belgian Academy for the Study of Ancient and Oriental Languages 5 (2016): 77-104.

'A Plea for the Novum Instrumentum: Erasmus and His Struggle for a New Translation', Philosophy & Theology 28 (2016): 141-163.

'Christ Crucified and Raised from the Dead: Paul's Baptismal Theology and Metaphorical Appropriations in Romans 6:3-4', Conversations with the Biblical World 34 (2014):1-21.

'Μόνον or μονῶν? Reading 1 John 2:2 from the Editio Critica Maior', Journal of Biblical Literature 133 (2014): 603-625.

'"To expiate the sins of his people": A Proposed Reading of ἱλάσκεσθαι in Hebrews 2:17', International Journal of African Catholicism 5:2 (2014): 49-65.

'Does περὶ ὅλου τοῦ κόσμου imply "the sins of the whole world" in 1 John 2:2?' Biblica 94 (2013): 415-35.

'"That you may not sin": On the Reading of 1John 2,1b', Zeitschrift für die neutestamentliche Wissenschaft 102 (2011): 77-95.

'All In? Salvation and the Language of the Liturgy', Commonweal 135 (2008): 10-12.