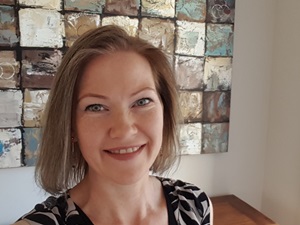 Teresa Brown
PhD Candidate
Religion and Theology, Philosophy
Previous Qualifications: BMus (Melba Memorial Conservatorium), GradDipEd(Sec) (ACU), MRE (ACU), MTS (ACU)

Thesis title:
Theology as Interruption; Interruption as Theology
Supervisors:
Associate Professor Robyn Horner, Dr. Christiaan Jacobs-Vandegeer.
Abstract:
The aim of my project is to discern the extent to which a theology of interruption can assist us to think God in today's context. Utilising a hermeneutic-phenomenological methodology, I am conducting an analysis of the work of Prof. Dr. Lieven Boeve when he effects a theology of interruption, in order to apply his approach to a key Christian doctrine, namely, the doctrine of the Trinity. In doing so, I hope to be able to elucidate a contextually plausible and theologically legitimate understanding of the doctrine of the Trinity for today's Christians.
Bio:
I have been teaching in Catholic Education since 2001, first in Catholic secondary schools as coordinator of Religious and Faith Education, and at ACU since 2010 in the Faculty of Theology and Philosophy. I have completed a Master of Religious Education and a Master of Theological Studies, and I am now completing a PhD in theology, focusing on the work of Lieven Boeve (KU Leuven) and its broader application for contemporary theology. My PhD explores the question:
How does a theology of interruption help us to understand how we can think God today?
I am particularly interested in the way in which we do theology in the contemporary context, and how this might inform the lived experience of Christians today.