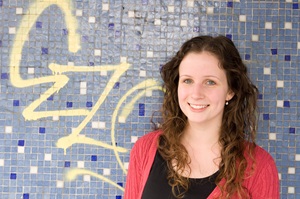 Dr Sarah Cook
Alumnus
Biblical and Early Christian Studies
PhD Candidate

Previous Qualifications: BTheol (Hons) (ACU)

Thesis Title: Mark and Matthew in the Context of Early Church Disputes

Supervisors: Professor David Sim and Dr Stephen Carlson

Abstract:

There was disagreement in the early church over whether Gentile converts to the Christian gospel needed to abide by the laws of the Torah. This disagreement appears to have started very early in the Christian movement and remained unresolved into the second century. In my research I have applied this context to the Gospel era, and have specifically studied how these disputes were expressed in the Gospels of Mark and Matthew.

Bio:

Sarah is a PhD candidate in New Testament studies at Australian Catholic University in Melbourne. Her areas of interest are the Gospels, Paul, Acts, and history of the church in the first century CE.