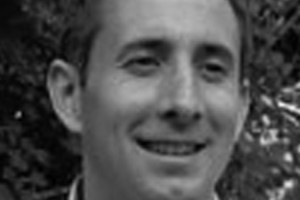 Dr S. Stewart Braun
Philosophy
stewart.braun@acu.edu.au
BA (Richmond), MAR (Yale), M.Litt (St. Andrews), PhD (Virginia)
Dr. S. Stewart Braun is Lecturer in the Faculty of Theology and Philosophy. He obtained his Ph.D. in Philosophy from the University of Virginia in 2012 and joined ACU in 2013. He specializes in social and political philosophy as well as normative ethics, concentrating specifically in the areas of distributive justice and virtue ethics. Prior to obtaining his Ph.D., Dr. Braun also studied philosophical theology at Yale University where he obtained his MAR. He is currently engaged in several projects: one exploring the place of equality in the concept of virtue, and another examining the nature of justice in the workplace.
---
Key publications
Books
S. Stewart Braun, 'Compromised Autonomy: Social Inequality and Issues of Status and Control'. In Beyond Consent: Limits and Alternatives to Respect for Autonomy in Human Research Ethics and Law, edited by D. Kirchhoffer and B. Richards. Cambridge: Cambridge University Press, forthcoming 2019.
and Noell Birondo, eds. Virtue's Reasons: New Essays on Virtue, Character, and Reasons. New York: Routledge, 2017.
Book chapters
'The Virtue of Modesty and the Egalitarian Ethos'. In Virtue's Reasons: New Essays on Virtue, Character, and Reasons, edited by Noell Birondo and S. Stewart Braun. New York: Routledge, 2017.
Journal articles
'Liberty, Political Equality and Wealth Transfer Taxation', Journal of Applied Philosophy 33 (2016): 379-395.
'Rescuing Indigenous Land Ownership: Revising Locke's Account of Original Appropriation through Cultivation', Theoria: A Journal of Social and Political Theory 61 (2014): 68-89.
'Historical Entitlement and the Practice of Bequest: Is There a Moral Right of Bequest', Law and Philosophy 29 (2010): 695-715.