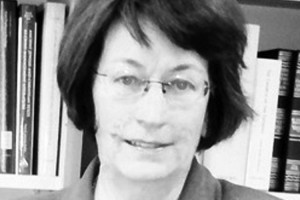 Professor Pauline Allen, FAHA, FBA
Biblical and Early Christian Studies
BA (UQ), BA (UNE), BA Double First Class Hons (UNE), MA Hons (UNE), Dip. Middeleeuwse Studies (KU Leuven), DPhil (Oxon)

After studying in Australia, Leuven and Oxford, Professor Pauline Allen was a Postdoctoral Fellow at KU Leuven and lecturer at the Vrije Universiteit Amsterdam. Following a Fellowship from the Alexander von Humboldt-Stiftung in Frankfurt am Main she returned to Australia. She is Foundation Director of the Centre for Early Christian Studies at ACU, a former Vice-President, Secretary General and President of the Association Internationale d'Etudes Patristiques and a co-founder with Professor Shinro Kato (Tokyo) of the Asia-Pacific Early Christian Studies Society.
---
Key publications
Sophronius of Jerusalem and Seventh-Century Heresy. The Synodical Letter and Other Documents.Translated and annotated by Pauline Allen. Oxford Early Christian Texts. Oxford: Oxford University Press, 2013.
Chrysostom, John. Homilies on Philippians. Introduced, translated, and annotated by Pauline Allen. Writings from the Greco-Roman World 36. Atlanta: SBL Press, 2013.
Allen, Pauline and Bronwen Neil, Crisis Management in Late Antiquity (410-590 CE): A Survey of the Evidence from Episcopal Letters. Supplements to Vigiliae Christianae 121. Brill: Leiden, 2013.
Allen, Pauline and C.T.R. Hayward, Severus of Antioch. The Early Church Fathers. London and New York: Routledge, 2004.
Mayer, Wendy, and Pauline Allen. The Churches of Syrian Antioch (300-638 CE). Late Antique History and Religion 5. Leuven, Paris, Walpole, MA: Peeters, 2012