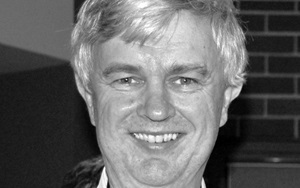 Professor Neil Ormerod
Religion and Theology
BA Hons, PhD, BD, TheolM, DTheol
Professor Neil Ormerod is Professor of Theology at ACU and has worked professionally in theology for over 25 years. He is widely published in Australia and internationally in leading journals such as Theological Studies, Gregorianum, The Irish Theological Quarterly and The Heythrop Journal. He is an internationally recognised expert on the thought of Bernard Lonergan and has written on a wide range of topics including the doctrine of the Trinity, historical ecclesiology, Christian anthropology and natural theology. In 2013 he was made a Fellow of the Australian Catholic Theological Association in recognition of his contribution to theological scholarship.
---
Key publications
and Christiaan Jacobs-Vandegeer, eds. Foundational Theology: A New Approach to Catholic Fundamental Theology. Minneapolis: Fortress Press, 2015.
'A trajectory from Augustine to Aquinas and Lonergan: Contingent predication and the Trinity'. Irish Theological Quarterly 82, no. 3 (2017): 208-21.
'For in him the whole fullness of deity dwells bodily"– the Trinitarian depths of the Incarnation'. Theological Studies 77 (2016): 803–22.
and Vanin, Cristina. 'Ecological conversion: what does it mean?', Theological Studies 77 (2016): 328-352.
A Public God: Natural Theology Reconsidered. Minneapolis: Fortress Press, 2015.
'A (Non-Communio) Trinitarian Ecclesiology: Grounded in Grace, Lived in Faith, Hope, and Charity'. Theological Studies 76 (2015): 448-67.
'The Grace-Nature Distinction and the Construction of a Systematic Theology', Theological Studies 75 (2014): 515–536.
'The metaphysics of holiness: created participation in the divine nature', Irish Theological Quarterly 79 no. 1 (2014): 68–82.
Re-Visioning the Church: An Experiment in Systematic-Historical Ecclesiology. Minneapolis: Fortress Press, 2014.
and Crysdale, C. Creator God, Evolving World. Minneapolis: Fortress Press, 2013.
'Vatican II—Continuity or Discontinuity? Toward an Ontology of Meaning', Theological Studies 71 (2010): 609-36.
Creation, Grace and Redemption. Maryknoll: Orbis Books, 2007.
'Theology, history and globalization', Gregorianum 88 (2007): 23-48.
'The times they are a'changing – a response to O'Malley and Schloesser', Theological Studies 67 (2006): 834-855.