Dr M. David Litwa
Research Fellow
Biblical and Early Christian Studies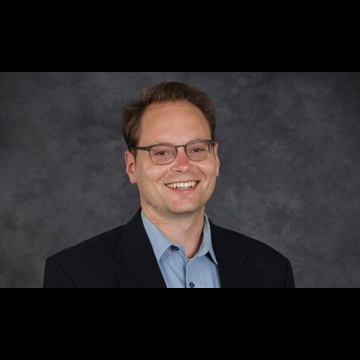 Areas of expertise: Greco-Roman religions; Philonic Studies; gospel and Pauline literature; heresiology; gnostic and Nag Hammadi studies; ancient philosophy; ancient mythology; deification (theosis); ancient esoteric movements (in particular, Greek mystery cults); ruler worship.
ORCID ID: 0000-0002-4778-045X
Email: David.litwa@acu.edu.au
Location: ACU Melbourne Campus
I am a scholar of ancient Mediterranean religions with a focus on the New Testament and early Christianity. My current research question focuses on why some early Christian groups (so-called gnostic and Marcionite) came up with the idea of an evil creator. I have recently completed a project comparing ancient angelification and daimonification in dialogue with modern posthuman transformation.
Before joining ACU, I taught at Virginia Tech, the College of William & Mary, and the University of Virginia (UVA). In 2012, I received my Ph.D. from the Religious Studies department at UVA. Prior to that I received an M.Div at Emory University and a Th.M. at Duke University. Currently I'm a member of the Steering Committee of the Bible, Myth, and Myth Theory Group at the Society of Biblical Literature, as well as a member of the Society of New Testament Studies (SNTS).
---
Select publications
Monographs

How the Gospels Became History: Jesus and Mediterranean Myths (New Haven: Yale University Press, 2019)
Hermetica II: The Excerpts of Stobaeus, Papyrus Fragments, and Ancient Testimonies in a English Translation with Notes and Introductions (Cambridge: Cambridge University Press, 2018).
Desiring Divinity: Self-deification in Ancient Jewish and Christian Mythmaking (Oxford: Oxford University Press, 2016).
Refutation of All Heresies: Text, Translation, and Notes, Writings from the Greco-Roman World40 (Atlanta: SBL Press, 2016).
Iesus Deus: The Early Christian Depiction of Jesus as a Mediterranean God (Minneapolis: Fortress, 2014).
Becoming Divine: An Introduction to Deification in Western Culture (Eugene, OR: Cascade, 2013).
We Are Being Transformed: Deification in Paul's Soteriology,Beihefte zum Zeitschrift für Neutestamentliche Wissenschaft 187 (Berlin: Walter de Gruyter, 2012).

Articles in Peer-Reviewed Journals

"Literary Eyewitnesses: The Appeal to an Eyewitness in John and Contemporaneous Literature," New Testament Studies 64:3 (2018): 343-61.
"Paul the 'god' in Acts 28: A Comparison with Philoctetes," Journal of Biblical Literature 136:3 (2017): 707-26.
"You are Gods": Deification in the Naassene Writer and Clement of Alexandria," Harvard Theological Review, 110:1 (2017): 125-48.
"Gnostic Self-deification: The Case of Simon of Samaria," Gnosis: Journal of Gnostic Studies 1 (2016): 157-76.
"Phikola: A Mysteries Goddess at Phlya," Religion in the Roman Empire 2:2 (2016): 279-93.
"'I Will Become Him': Homology and Deification in the Gospel of Thomas," Journal of Biblical Literature 133:2 (2015): 427-47.
"The Deification of Moses in Philo of Alexandria," Studia Philonica Annual 26 (2014): 1-27.
"The Wondrous Exchange: Irenaeus and Eastern Valentinians on the Soteriology of Interchange," Journal of Early Christian Studies 22 (2014): 311-41.
"The God 'Human' and Human Gods: Models of Deification in Irenaeus and the Apocryphon of John," Zeitschrift für Antikes Christentum 18 (2014): 70-94.
"Transformation through a Mirror: Moses in 2 Cor 3:18," Journal for the Study of the New Testament 34 (2012): 286-97.
Public engagement
Editorial roles
Reviewer for Journal of Early Christian Studies (JECS), Cambridge University Press, Cornell University Press.