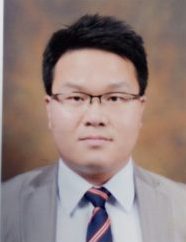 Dr Junghun Bae
Alumnus
Biblical and Early Christian Studies
junghun.bae@myacu.edu.au
PhD Candidate
Previous Qualifications: BA (Hons) (Kosin), M.Div. (Korea Theological Seminary), Th.M. (Boston College)

Thesis Topic: John Chrysostom on Almsgiving and the Therapy of the Soul

Supervisors: Professor Pauline Allen, Rev. Assoc. Prof. Ormond Rush, Dr Raymond Laird

Abstract:

In recent years, much scholarly work has explored the topic of John Chrysostom as an ancient psychogogue. In these recent studies, however, relatively little attention has been devoted to Chrysostom's approach to almsgiving in relation to the cure of the soul. Thus, my dissertation attempts to take a closer look at Chrysostom's view of almsgiving and soul therapy within the context of ancient philosophical therapy. Analysing Chrysostom's homilies on the Gospel of Matthew and John, it deals with how his psychic-therapeutic ideas influenced the formation and development of his view of almsgiving.

Bio:

I was born in Korea and studied theology in Kosin University in Korea (B. A.). I earned M. Div. from Korea Theological Seminary. Then, I graduated from Boston College in USA, majoring in Patristics (Th.M.). Under the direction of Francine Cardman, my Th.M. thesis dealt with John Chrysostom' exegesis of Matthew 7: 13-14 with special focus on the development of his early view of asceticism. Now, I'm in ACU's PhD program, and under the direction of Pauline Allen, I'm working on Chrysostom's view of almsgiving in relation to the therapy of the soul. My primary research areas are social ethics (poverty, wealth and almsgiving) and the adaption of medico-moral philosophy in late antiquity, especially John Chrysostom.
---
Key Publications:
Bae, Junghun. "Almsgiving and the Therapy of the Soul in John Chrysostom's Homilies on Matthew." Augustinianum 57 no. 2 (forthcoming).