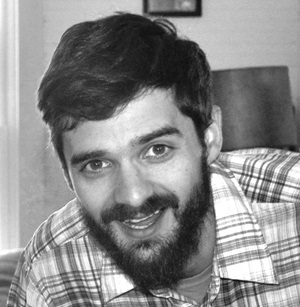 Jonatan Simons
PhD Candidate
Biblical and Early Christian Studies

Previous Qualifications: MA (Wheaton College), MDiv (Reformed Theological Seminary), BA (Hons) (Palm Beach Atlantic University)

Thesis Topic: Divine Simplicity in Irenaeus of Lyons

Supervisors: Professor Lewis Ayres, Dr. Michael Champion, Dr. Matthew Crawford

Bio:

Jon is a PhD candidate in Historical Theology at IRCI, Melbourne in the Modes of Knowing program. He taught History of Christianity at a seminary (Fundación Universitaria Seminario Bíblico de Colombia) in Colombia, SA in 2017. Before that, his studies focused on the theology of Irenaeus of Lyons and the sermons of Augustine of Hippo, including conference papers at Patristic, Medieval, Renaissance (PMR) (Villanova, 2015) and American Society of Church History (ASCH) (Atlanta, 2016). His research interests are on the Patristic era through Late Antiquity, with particular focus on the philosophical, literary, and historical influences on theological developments.