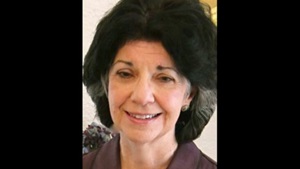 Professor Eleonore Stump
Religion and Theology. Affiliate: Medieval and Early Modern Studies, Philosophy
eleonore.stump@acu.edu.au
BA (Grinnell), MA (Harvard), MA (Cornell), PhD (Cornell)

Professor Stump is Robert J. Henle Professor of Philosophy at Saint Louis University, Missouri and Professorial Fellow at Australian Catholic University.

She has published extensively in philosophy of religion, contemporary metaphysics, and medieval philosophy. Her books include her major study Aquinas (Routledge, 2003) and her extensive treatment of the problem of evil, Wandering in Darkness: Narrative and the Problem of Suffering (Oxford, 2010). Her current research project is a book-length study of the atonement, which will be published by Oxford University Press.

Professor Stump has presented the 2003 Gifford Lectures (Aberdeen), the 2006 Wilde Lectures (Oxford) and the 2009 Stewart Lectures (Princeton). She will deliver the Stanton Lectures (Cambridge) in 2018.

She is editor-in-chief of the Yale Library of Medieval Philosophy and was section editor for the philosophy of religion for the new Routledge Encyclopedia of Philosophy. She has held grants from the American Association of University Women, the Mellon Foundation, the Pew Charitable Trusts, the National Endowment for the Humanities, the Center for Philosophy of Religion at Notre Dame, IL, and the National Humanities Center.

Eleonore is past president of the Society of Christian Philosophers and of the American Catholic Philosophical Association and she is also a member of the American Academy of Arts and Sciences.

In 2013, she was the recipient of the American Catholic Philosophical Association's Aquinas Medal.