Dr. Rachel K. Teubner
Research Fellow
Medieval and Early Modern Studies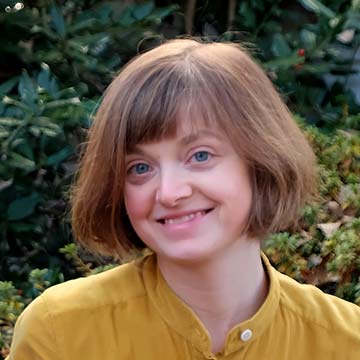 Areas of expertise: medieval and Renaissance literature; Christian theology
Email: rachel.teubner@acu.edu.au
Location: ACU Melbourne Campus
Rachel Teubner finished her PhD in 2018 at the University of Virginia, where she was Tibor Wlassics Dante Research fellow (2016, 2018). She is currently completing a monograph, Practicing Humility: Paradox and Poetry in Dante's Commedia,that analyzes the poemand its composition as a literary practice of self-examination, in which the authorial ego is confessed and subjected to the humble exercises of penitential and poetic discipline.
Her research has been focused on Christian thought and literary production in the medieval and early modern period, theological elements of literary genre, and intertextual relationships among literary, Scriptural and theological texts. Past and current projects endeavor to engage with contemporary feminist theological and ethical debates concerning humility, self-sacrifice, and the status of the body.
Rachel's current work explores the relationship between literary form and Reformed spirituality in the lyric writings of early modern laywomen in Europe.
Appointments and affiliations
Affiliated Fellow, Institute for Cultural Inquiry, Berlin (2019-2020)