Dr Michael Barbezat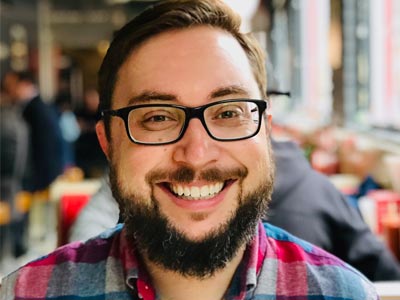 Medieval and early modern studies
BA (Knox College), MA (University of California at Davis), PhD (University of Toronto)
Email: Michael.Barbezat@acu.edu.au
Born in the United States, Dr Michael Barbezat moved to Canada to earn his PhD at the Centre for Medieval Studies at the University of Toronto. After Toronto, he held a research fellowship at the ARC Centre for the History of Emotions at the University of Western Australia in Perth.
Dr Barbezat's research questions medieval conceptions of the afterlife and how these conceptions both reflect and helped to shape the ordering, institutions, and experience of the regular world. His first book, Burning Bodies: Communities, Eschatology, and the Punishment of Heresy in the Middle Ages, was published in late 2018. He is currently working on a second book project regarding the desire to speak with the dead as a type of historical engagement.
His research interests include medieval heresy, the history of emotions, gender history, the history of sexuality, magic, and medieval devotional cultures.
Key publications
Books
Burning bodies: Communities, eschatology, and the punishment of heresy in the Middle Ages. Ithaca: Cornell University Press, December 15, 2018.
Journal articles
'He doubted that these things actually happened': Knowing the other world in the Tractatus de Purgatorio sancti Patricii. History of Religions 57.4 (2018): 321 – 347.
Bodies of spirit and bodies of flesh: the significance of the sexual practices attributed to heretics from the eleventh to the fourteenth century. Journal of the History of Sexuality 25.3 (2016): 387 – 419.
The fires of hell and the burning of heretics in the accounts of the executions at Orleans in 1022. Journal of Medieval History 40.4 (2014): 399 – 420.
In a corporeal flame: the materiality of hellfire before the resurrection in six latin authors. Viator 44.3 (2013): 1 – 20.
Book chapters
Desire for complete enjoyment: the use of the Latin Affectus in Hugh of St. Victor's De archa Noe. In Before Emotion: The Language of Feeling, 400 – 1800, edited by Juanita Feros Ruys, Michael Champion, and Kirk Essary, 76–85. New York: Routledge, 2019.
A conjuration of Patrick: A legacy of doubt and imagining in Hamlet. In Hamlet and Emotions, edited by Paul Megna, Bríd Phillips, and R. S. White, 41 – 59. London: Palgrave Macmillan, 2019.
The corporeal orientation: A medieval and early modern framework for understanding deviance through the object(s) of love. In The Routledge History Handbook to Emotions in Europe, 1100 – 1700, edited by Susan Broomhall and Andrew Lynch. New York: Routledge, under contract.