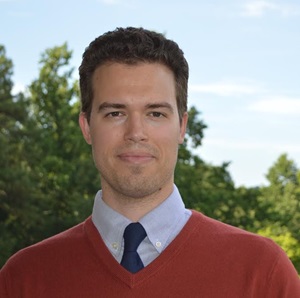 Dr Devin White
Biblical and Early Christian Studies
PhD (Emory)

Dr Devin White is a Research Fellow in the Institute for Religion and Critical Inquiry. He completed his PhD in New Testament Studies at Emory University in 2016; his doctoral thesis examined the role of ancient educational motifs in the argument of 1 Corinthians. Before coming to ACU in late 2017, he taught for a year at Candler School of Theology. As a participant in the "Texts, Traditions, and Early Christian Identities" project, he is currently investigating Origen of Alexandria's reception of Pauline literature, especially Origen's treatment of Paul as a model biblical interpreter.
---
Key publications
Teacher of the Nations: Ancient Educational Traditions and Paul's Argument in 1 Corinthians 1-4. Beihefte zur Zeitschrift für die neutestamentliche Wissenschaft 227. Berlin: de Gruyter, 2017.

'The Problematic Text of Athenagoras of Athens's Leg. 12.3: A Proposed Emendation', Vigiliae Christianae 70 (2016): 319-34.

'Confronting Oracular Contradiction in Acts 21:1-14', Novum Testamentum 58 (2016): 27-46.