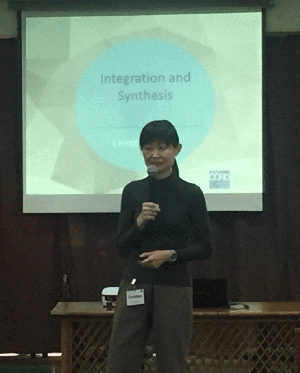 Dr Christina Kheng
Alumnus
Catholic Thought and Practice
PhD Candidate
PhD, Faculty of Theology and Philosophy (since Sept 2014)

Previous Qualifications: Master of Theological Studies, Australian Catholic University (2014); Master in Public Administration, John F. Kennedy School of Government, Harvard University, USA (2002); Bachelor of Science, Honours (Chemistry), National University of Singapore (1992).

Thesis Topic: The Church and Management: Synthesis of a Reorientation Framework for Management Theories Through a Theological Engagement with Management Science.

Abstract:

My doctoral project is an inter-disciplinary study that brings together theology and management science. The goal is to synthesize, through an appropriate theological method, a framework to reorientate management theories so as to render them more suitable for management in the Roman Catholic Church, as well as more conducive for human flourishing in all organizations. My research includes a critical survey of how Catholic pastoral management literature has applied theories and tools from management science; an examination of the management field to identify its critical issues; and an analysis of the Second Vatican Council's Pastoral Constitution on the Church and the World Today, Gaudium et Spes, to draw implications on management from its teachings. In addition, the work of Bernard Lonergan plays a central role in the inter-disciplinary method I have adopted. I hope that this project will contribute towards the theological scholarship that is much needed amidst an increasing influence of the managerial culture in both Church and society.

Bio:

I have been mainly involved in training and consultancy at the East Asian Pastoral Institute in Manila, an on-going formation centre for clergy, religious and laity in Asia Pacific. My areas of specialization include church leadership, management, planning, and organizational development. I am also a consultant for the Jesuit Conference of Asia Pacific, where I provide advice and support in planning, international networking, governance, leadership, and social development. Since 2000, I have been active in accompanying dioceses, religious congregations, international NGOs, lay missionary groups, parishes and Catholic charities in management and planning. My current interests include theological foundations and methods in inter-disciplinary work, dialogue between church and society, and the promotion of spirituality and ethics in management.