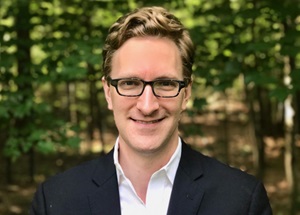 Dr Charles Lockwood
Religion and Theology. Affiliate: Philosophy, Medieval and Early Modern Studies
BA (Yale), MA, PhD (Harvard)

Charles Lockwood is a Research Fellow in the Institute for Religion and Critical Inquiry, and his work lies at the intersection of theology, philosophy of religion, and religious ethics. Before coming to the ACU, he taught as a College Fellow in the Committee on the Study of Religion at Harvard and also at Oberlin College. His current book project focuses on the theological and philosophical legacies of Immanuel Kant's notion of autonomy, situated in relation to debates about secularization and modernity. His interests also include conceptions of critique (religion as an object of critique and also a means of critique), theological and secular understandings of evil and their implications for ethics and politics, and the relationship between religion and modern conceptions of race and gender.
---
Key publications
'Political Theology in the 19th Century'. In The Oxford Handbook of Political Theology, edited by Shaun Casey and Michael Kessler. Oxford: Oxford University Press, forthcoming.

'Kantian Constructivism, Autonomy, and Religious Ethics'. In Religious Ethics and Constructivism: A Metaethical Inquiry, edited by Kevin Jung, 104-127. London: Routledge, 2018.

'Making Faith One's Own: Kevin Hector's Defense of Modern Theology', Harvard Theological Review 109 no. 4 (2016): 637-649.

'Apologetics and Anti-Apologetics in Charles Taylor's A Secular Age'. In Radical Secularization? An Inquiry into the Religious Roots of Secular Culture, edited by Stijn Latré, Walter Van Herck, Guido Vanheeswijck. London: Bloomsbury, 2014.