Great teaching and inspired learning in science and technology through community of practice partnerships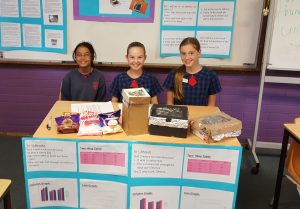 Current research shows that Australian science students are not achieving as well as those in other developed countries, and that we have fewer students choosing to study science in Years 11 and 12. As a result, Australia now has a national shortage of science-related professionals.
To address these issues, our research aims to run a 10-week 'MyScience' program in primary schools which is designed to increase their interest, enjoyment, and knowledge of science by working with their class teacher, high school science teachers and students, and professional scientists from the local community. High school teachers, students, and professional scientists serve as mentors to the primary students.
Research data is collected from all participants and used to understand if MyScience is effective in addressing some of the current issues with science education in schools.
Team Leader
Researchers
Professor Rhonda Craven, Professor Alexander Yeung, Dr Anne Forbes
Start Date
1 January 2016
End Date
31 December 2016
Funding Bodies
Board of Studies Teaching and Educational Standards (BOSTES), Department of Education (DoE), Catholic Education Commission (CEC).
---
Download Fact Sheet (PDF, 323KB)