Creating nurturing adolescent communities to help young people thrive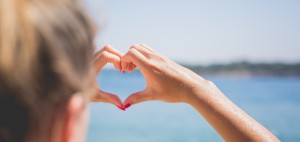 Research from around the globe confirms that too many of our young people are failing to thrive, and experience anxiety, depression, aggression, loneliness, rejection, bullying, and other aspects of suffering. Among disadvantaged Indigenous youth, these problems are even more pronounced.
The Institute for Positive Psychology & Education is undertaking Imagine, a research project that aims to combat this at school-level.
The project aims to improve the mental health, well-being, and social support of young people and reduce the future risk of mental disorder. The results of the project will also help researchers to understand which aspects of well-being and social support promote positive mental health and enable adolescents to thrive.
Media Enquiries
Team Leader
Researchers
Professor Joseph Ciarrochi, Dr Baljinder Sahdra, Professor Rhonda Craven, Professor Janet Mooney, Associate Professor Nicola Schutte, Dr Fabri Blacklock, Dr Louise Hayes, Geetanjali Basarkod
Start Date
1 January 2016
End Date
31 December 2016
Funding Body
Collaborative Research Network (CRN)
---