Identifying the biopsychosocial factors promoting healthy, productive and fulfilling transitions from high school: A seven-year longitudinal study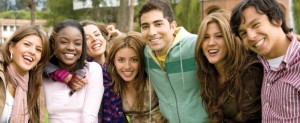 Leaving school is associated with numerous stressful challenges. Young people's success in dealing effectively with these challenges has important implications for later life development. While there is considerable research on individuals after this transition, very little research has examined adolescent development before the transition, or identified early predictors of successful transitions.
This project aims to identify how young people's character and social context contributes to their resilience during this transition and their enhanced functioning and well-being into adulthood. Building on the Australian Character Study (a large group of Australian youth surveyed through high-school), this research will follow participants as they leave school and enter adulthood.
The research will develop knowledge in these areas based on reports from students with intellectual disabilities, as well as their parents and their teachers — making this study internationally unique. More importantly, the results from this study will serve to develop rich avenues of action for school communities to assist students with an intellectual disability to fulfil their full potential.
Media Enquiries
Team Leader
Researchers
Professor Joseph Ciarrochi, Professor Patrick Heaven (ACU), Professor Felicia Huppert, Professor Todd Kashdan (George Mason University)
Start Date
1 January 2010
End Date
31 December 2016
Funding Body
ARC Discovery grant and ARC Future Fellowship
---
Download Fact Sheet (PDF, 781KB)