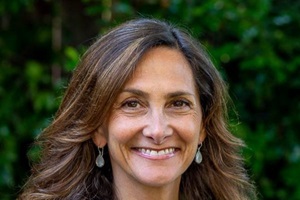 Wendy Gwyn


PhD Candidate
My education includes a BA (International Relations) from Stanford University, LLB from the University of New South Wales, and M App Sc (Psychology of Coaching) from the University of Sydney.
I was a volunteer coach with the Helmsman Project in 2014 and prior to that spent nearly 20 years as a corporate lawyer with Herbert Smith Freehills, specialising in banking and finance. I am currently teaching yoga with the Art of Yoga Project, a non-profit organisation that brings trauma-informed yoga and art therapy to girls in juvenile detention centres and rehabilitation facilities in northern California, USA.
I am particularly interested in how our education system and extracurricular programs can better serve our youth by focusing on hope, resilience, and the development of a variety of life effectiveness skills, with the aim of enhancing motivation, school engagement and overall wellbeing.
Email: wendy.gwyn@myacu.edu.au
Thesis:
"Giving Disadvantaged Adolescents Skills to Flourish: Random-Control-Trial Intervention Integrating Developmental Coaching with Outdoor Adventure Education"