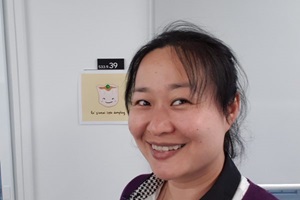 Sioau-Mai See
Research Project Officer
BMathFin, BMathSc(Hons), MTeach
Sioau-Mai has a quantitative background in Debt and Energy Markets. She has recently completed her Masters of Teaching in Secondary Education, majoring in Mathematics.
Sioau-Mai has a passion for education and fostering the positive mindset for students towards their learning and in all aspects of their lives. She believes that mathematics is a fundamental skill and that mathematics is more than just numbers and equations, it is critical thinking and problem solving.
Sioau-Mai does not think less of you for not having a mathematical background, but her disappointment is obvious. Irrespective of where you are in life, like a broken record, she will try to convince you that mathematics is fun and you've just learnt it wrong. It's time to give maths a chance.
Email: Sioau-Mai.See@acu.edu.au