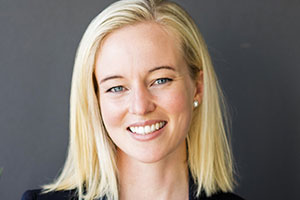 Rose Pennington
PhD Candidate

Program: Positive Psychology
I am a primary school teacher, passionate about the use of positive psychology in the classroom to develop students' social and emotional skills. The overarching aims of this PhD thesis are to define positive education in terms of the pedagogy that it entails, to construct a theoretical framework for its implementation and to gain an understanding of its impact. Positive education is not simply a branch of positive psychology, but also a strategy that is underpinned by both positive psychology and educational psychology theories and practices.
My vision for this study is to provide a practical resource for educators to apply to their classrooms and broader school environment.
Email: Rose.pennington@myacu.edu.au

Thesis:
"The Nature of Positive Education: Theoretical Framework, Measurement, and Outcomes"
Projects:
PROSPER: Wellbeing in Primary Schools through Positive Education
Publications:
Pennington, R., Yeung, A. S., Dillon, A., & Noble, T. (2018). Positive education: Theory, practices, and challenges. In L. A. Caudle (Ed.), Teachers and teacher education: Global perspectives, challenges and prospects (pp. 139-155). New York, NY: Nova Science Publishers.