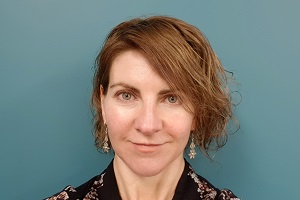 Melissa Schellekens
BSc(Env), BForSc, MAPP
Program of study: Indigenous Thriving
Thesis: Socioeconomic status and high school completion: Moderation by academic self-concept and Indigenous background
Melissa´s research focuses primarily on equity and social psychology. In particular, her doctorate research looks at the interplay of factors that predict whether a student is vulnerable to high school dropout, focusing specifically on socioeconomic status, Indigenous background, and academic self-concept. She is interested in psychological flexibility, building prosociality and working with diverse groups. Previously, Melissa worked as a coach and facilitator, and with displaced young people affected by the conflict in Colombia.
Email: melissa.schellekens@myacu.edu.au
Publications: CARRILLO, S., FEIJOO, M. L., GUTIÉRREZ, A., JARA, P., & SCHELLEKENS, M. (2017). The Role of the Collective Dimension in the Study of Happiness. Revista Colombiana de Psicología, 26(1), 115-129.