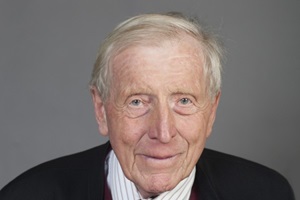 Kurt Marder
MEd (Sydney Uni), BA (University of New England), Teacher's Certificate (Syd Teachers' College)
Kurt Marder has had extensive experience as a teacher in primary, secondary, and tertiary education. He has also tutored in Sociology at the University of New England, was Senior Lecturer at Sydney Teachers College, Sydney College of Advanced Education, and Sydney Institute of Nurse Education. At the University of NSW he also taught Music Therapy.
His career continued at the University of Western Sydney, where he taught Sociology and Special Education, and practicum supervision. As an adjunct fellow with the CPPE at UWS, he assisted in the Centre's research and mentored postgraduate students. He made a significant contribution in mentoring Higher Degree Research candidates in CER/E3/CPPE, through the use of a program he himself developed. Kurt's effective mentoring saw him recognised and awarded the UWS Advisors Award in 2011.
At present Kurt is an Adjunct Research Associate with the Institute for Positive Psychology & Education within the Australian Catholic University, where he assists the Institute in its research activities. Furthermore, he also continues to undertake educational research with colleagues at a number of European universities.
As well, at ACU, he is involved in practicum supervision in the Indigenous, Primary, and Early Childhood Education programs.