Georgia Durmush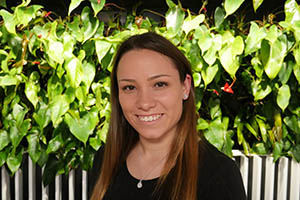 BA
Georgia Durmush is a proud Wailwan woman from the Gomeroi nation in Warren, NSW. She is passionate about Indigenous rights and education and in particular seeing more Indigenous youth thrive and succeed. Georgia's thesis looks at how young Indigenous university students conceptualise their well-being. From a positive psychology standpoint her thesis stems from a strengths-based approach rather than deficit. Her thesis will contribute to research by improving our understanding on how Indigenous youth thrive and succeed through the analysis of the determinates of Indigenous youth's wellbeing. The vision and aim of her thesis is to decolonise education research and embed Indigenous youths' perspectives, worldviews and experiences into education research.
Program
Australian Centre for Indigenous Thriving
Thesis
"Capitalising on a Positive Psychology of Indigenous Thriving: Identifying Indigenous Students' Conceptions of Well-Being and Enabling Voice and Agency"